Appointed to the Board for 2021
Rich Kreps
Lark Farms, CA
Karun Samran
Bapu Farming Company, CA
Jake Sheely
Sheely Family Farms, CA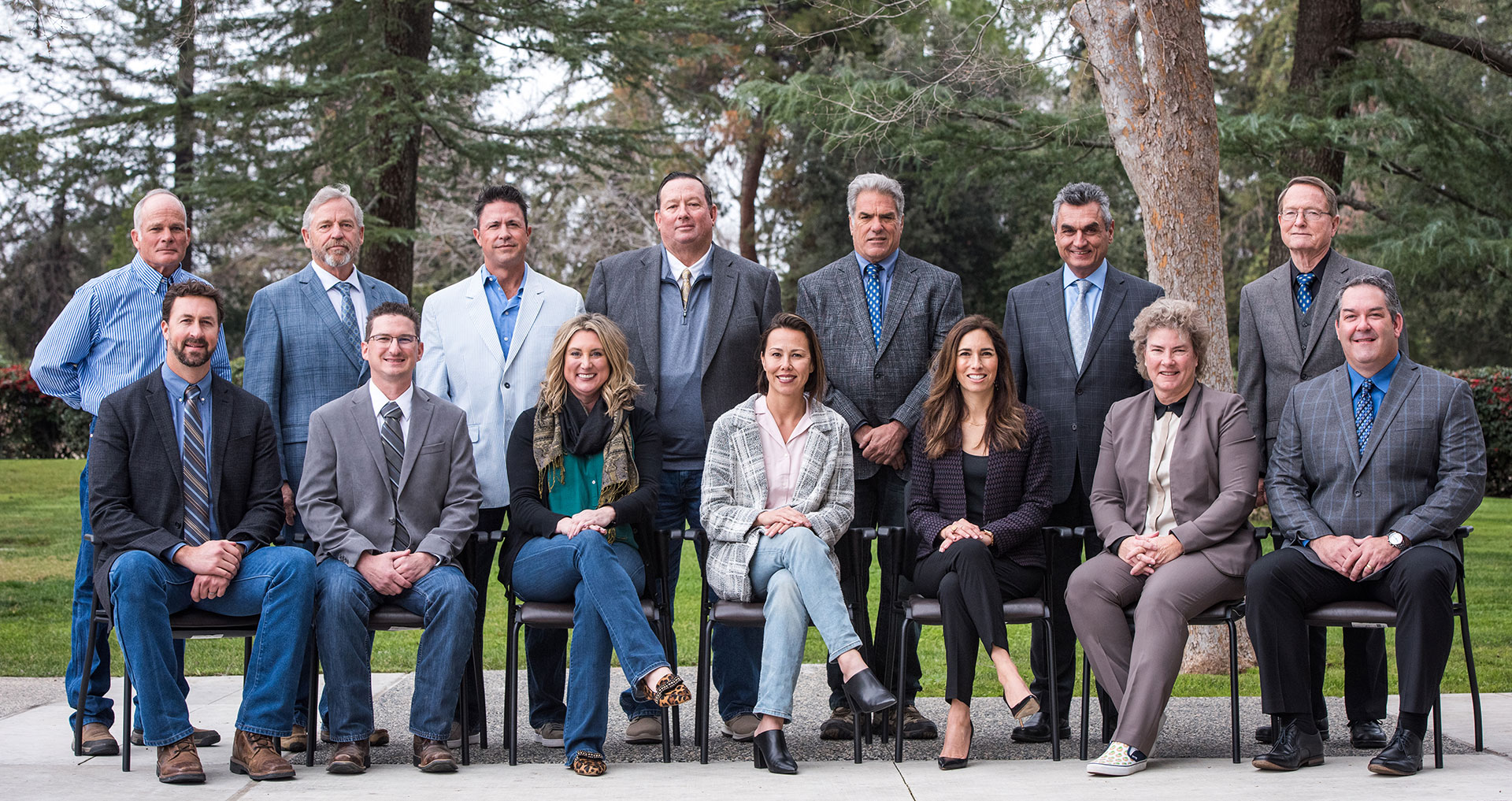 2020 Board of Directors
Back Row (left to right): Richard Searle, Searle Ranch, Pearce, AZ; Jamie Bledsoe, Golden Genes, Inc., Riverdale, CA; Rudy Hernandez, Arroyo Farms, San Luis Obispo, CA; Brian Watte (Chair), Brian Watte Farms, Tulare, CA; Steve Burcham, Gage Farms, Firebaugh, CA; Ali Amin, Primex Farms, Los Angeles, CA; Steve Moore, Steve Moore Farms, Fresno, CA.
Front Row (left to right): Justin Wylie, Wylie Farms, Fresno, CA; Dominic Pitigliano, Pitigliano Farms, Tipton, CA; Kristi Robinson, K. Robinson Farms, Clovis, CA; Alison Nagatani, C. Nagatani Farms, Earlimart, CA; Mia Cohen, Setton Farms, Terra Bella, CA; Sharon Roden, Roden Farms, Paso Robles, CA; Mark Sherrell, Touchstone Pistachio Company, Fresno, CA.
Not Pictured: Danielle Kusmak, Tularosa Pistachio Groves, Tularosa, NM; Asha Munger, Munger Farms, Delano, CA; Gary Smith, Ingleby Farms, Visalia, CA; Dennis Woods, Woods Family Farms, Madera, CA.