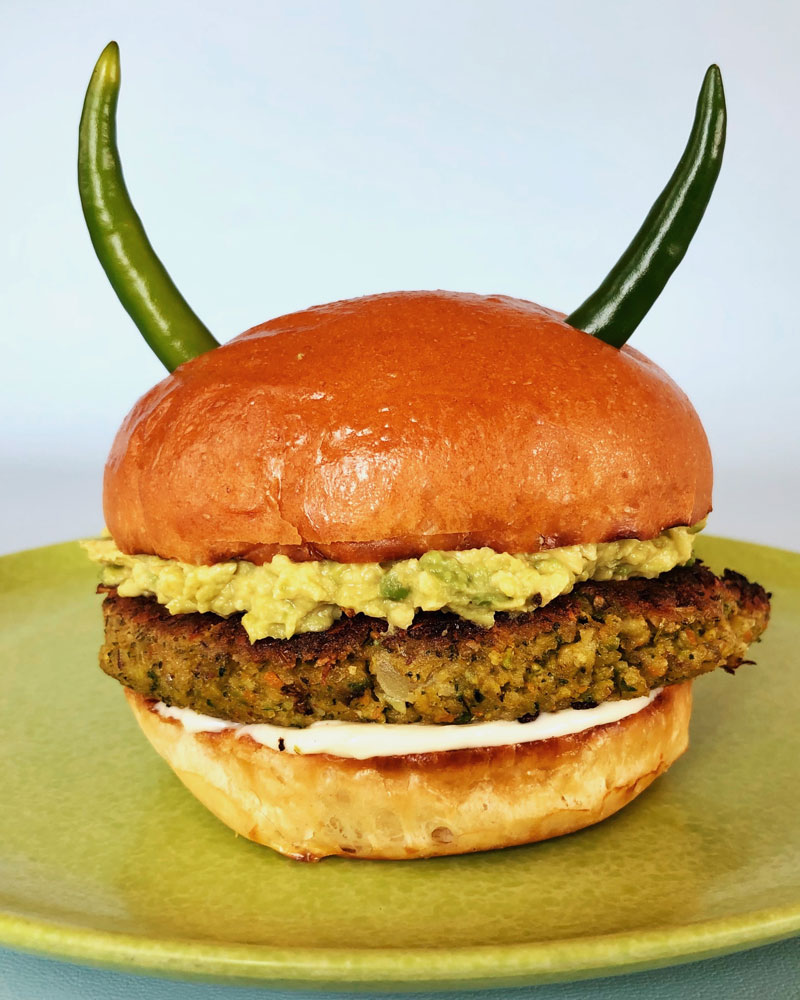 First Plant-based Pistachio Burger is devilishly good
El Diablo Pistachio Garden Burger
By Bob Blumer
4 generous burgers, or 12 kid-friendly sliders. Advance work: Patties can be made a day in advance. Plan-overs: Uncooked patties will last in the refrigerator for three days, or in the freezer for six months.
RECORD-BREAKING ONE-BILLION POUNDS OF PISTACHIOS HARVESTED
See what California's respected chefs are making with this year's harvest!