American Pistachios:
Official Snack of Miss California and Miss Arizona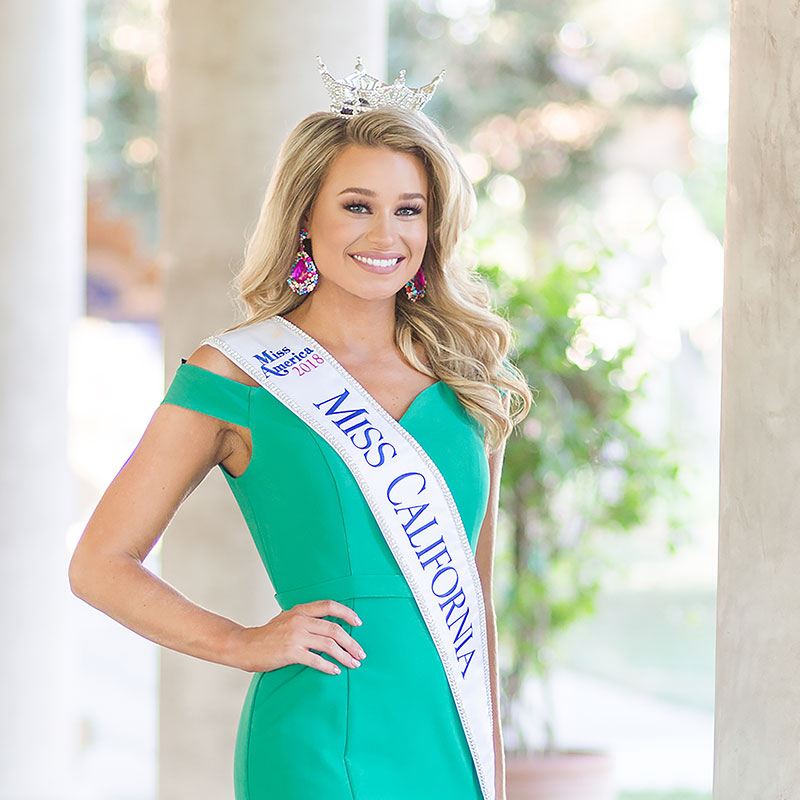 Miss California 2018
MacKenzie Freed
"As Miss California, it's important to have healthy hair, nails, and skin. Including nutrient-rich pistachios in my diet helps me look and feel my best."
Miss California 2018, MacKenzie Freed's talent is vocal; her platform is "From Scholarship to Success: Advocating for Women in the Workplace." Mackenzie graduated summa cum laude from California Baptist University, in Riverside, California, and was raised in Lodi, California.
American Pistachio Growers, Larry and Janice Lowder, were interviewed in their pistachio orchard along with Miss California 2017 Jillian Smith.
The interview aired on local newscasts the week of the Miss California pageant and during the 3-hour show, as part of a statewide broadcast of the Miss California pageant on June 30.
Learn more about the Lowders and meet more American Pistachio Growers.
Miss Arizona 2018
Isabel Ticlo
"I have always been very mindful of my diet, making every calorie count. Pistachios are one of my favorite foods. They are delicious, satisfying and filled with the nutrients I need to help me be my finest."
Miss Arizona 2018, Isabel Ticlo's is a Summa Cum Laude graduate of Arizona State University's W.P. Carey School of Business with a Bachelor of Science degree in Marketing. Her talent is Bollywood Dance – Jhoom Barabar; her platform is "Supporting those with Vision Impairment."