El Diablo Pistachio Garden Burger
By Bob Blumer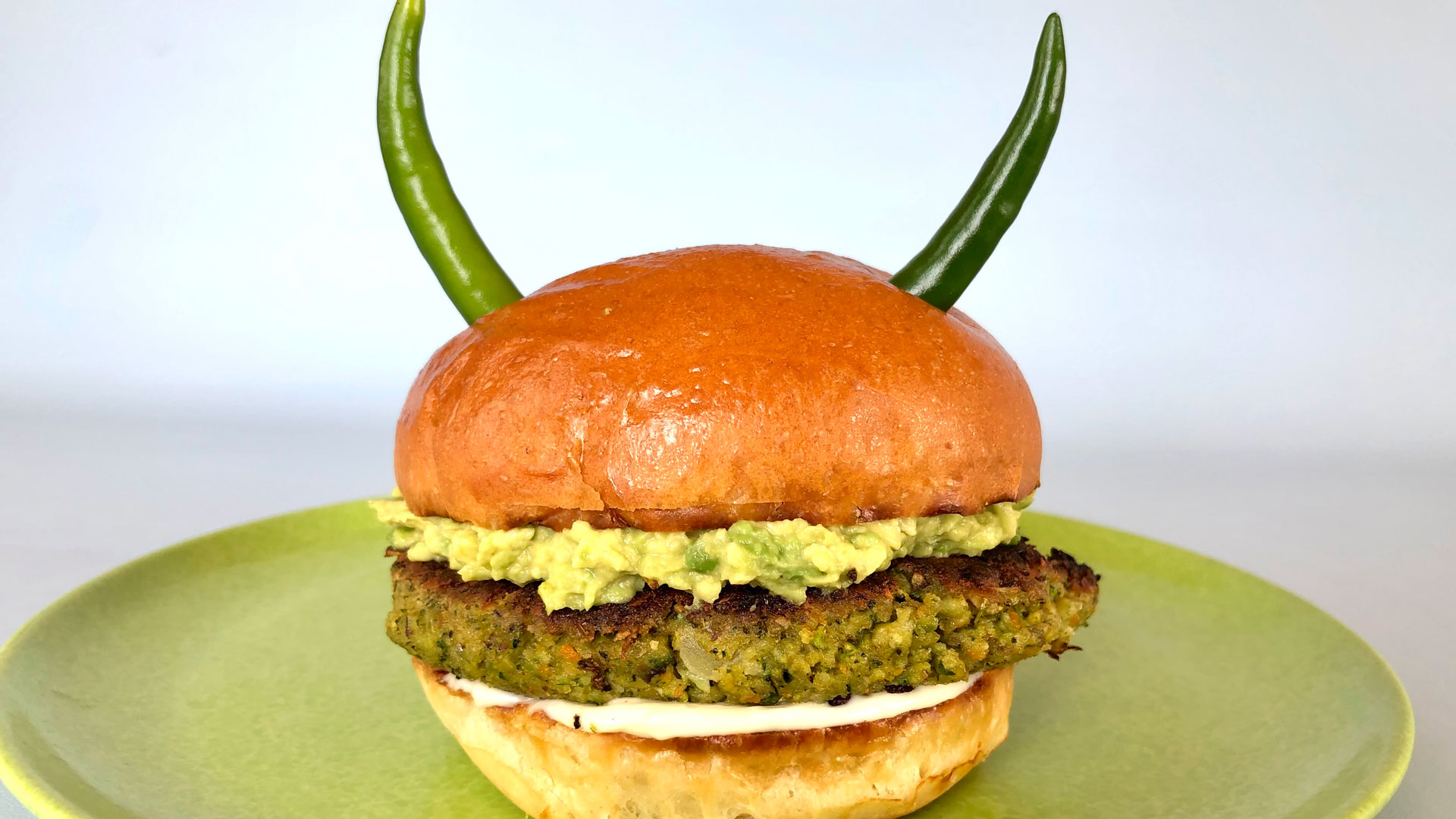 Yield
4 generous burgers, or 12 kid-friendly sliders. Advance work: Patties can be made a day in advance. Plan-overs: Uncooked patties will last in the refrigerator for three days, or in the freezer for six months.
Ingredients
¼ head of broccoli, cut into spears
1 small onion, peeled and sliced into ¼-inch-thick slices
2 carrots, peeled and cut into 1-inch pieces
1 jalapeno pepper
3 tablespoons olive oil, divided
1 cup shelled pistachios
1 cup parsley (curly or flat leaf) 
2 garlic cloves, minced
2 eggs, beaten
½ cup panko or breadcrumbs
2/3 cup of butter beans, lima beans or navy beans, drained
½ teaspoon salt
½ teaspoon freshly ground black pepper 
4 airy burger buns (ideally brioche), or 12 slider buns
1 avocado (optional)
Mayonnaise (optional)
8 Thai chilis (optional)
Instructions
Preheat oven to 425°F.
Add broccoli, onion, carrots and jalapeno to a large bowl. Drizzle 2 tablespoons oil and toss. Set veggies on a sheet pan and roast for 20 – 30 minutes, turning once, until they begin to brown. Reserve.
To a food processor, add pistachios. Blend until they break down into teeny pieces. Add roasted veggies and pulse several times. Add parsley and garlic and pulse several more times. Add egg, breadcrumbs, beans, salt and pepper. Pulse a few more times until all of the ingredients are well incorporated (but stop before the mixture starts to get too airy). Form mixture into patties—just as you would a hamburger.
In a frying pan over medium/medium-high heat, add remaining tablespoon of oil, then add patties. Cook for about 4 minutes per side, covered, or until lightly crusted and cooked throughout. 
Serve on toasted buns with mashed avocado and mayonnaise. Finish each burger with 2 Thai chilis (but don't eat them!)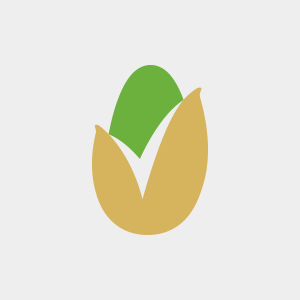 American Pistachio Growers (APG) is a non-profit trade association representing over 800 grower members in California, Arizona, and New Mexico.