Vanilla Shortbread Cookies
By Marian Bernick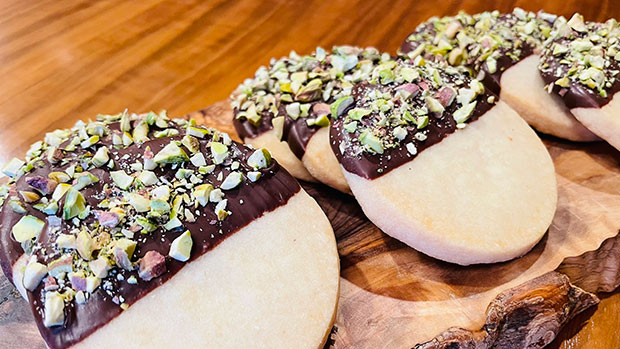 Ingredients
2 Cups Salted Butter (softened) 
1 1/2 Cups Powdered Sugar (sifted)
3 teaspoons Pure Vanilla Extract **
4 Cups All-purpose Flour 
Instructions
In the bowl of a stand mixer fitted with a paddle attachment, cream together softened butter and sifted powdered sugar until well blended.  Scrape down the sides of the bowl, and then add the vanilla extract and combine well.  On the lowest speed, mix in the flour to combine then increase speed to medium and mix until the dough begins to cling to the paddle.  Transfer dough to a lightly floured surface and with your hands bring the dough together into a flat circle, about 1/2 to 3/4 inch thick. Wrap dough in a piece of plastic wrap and refrigerate for 30 minutes.  While the dough is chilling, preheat oven to 300 degrees F.  

Once chilled, let dough soften slightly, so it does not crack or break on the edges when rolling.  Roll out dough on a slight floured work surface, to about 1/4 inch thick. Using a desired size and shape cookie cutter cut out shapes, then place on a baking sheet lined with parchment paper.  Bake cookies for about 15-20 minutes, rotating the baking sheets to ensure even cooking, until crisp and light golden brown.  Remove from oven and cool for 5 minutes on baking sheet to allow cookies to firm up before transferring to a cooling rack. 

After cookies have completely cooled they can be stored in an airtight container for up to 10 days.  

This is where you can jazz up your cookies by dipping them into melted chocolate and sprinkling them with pistachios...or come up with your favorite combination!

For the melted chocolate, I like using semi-sweet or bittersweet chocolate.  Use a double boiler to melt the chocolate.  Do not allow the water to boil in the double boiler; chocolate needs to be brought up to melting point slowly so that it does not burn.  

Dip a portion of the completely cooled cookie into the melted chocolate and then sprinkle with chopped pistachios.  Place cookies on a clean piece of parchment paper until chocolate has completely set. 

** I like using Pure Vanilla Powder (Cook's Flavoring Company) instead of liquid vanilla in order to maintain a lighter color for the shortbread.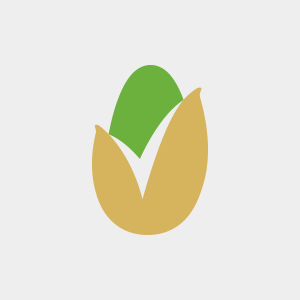 American Pistachio Growers (APG) is a non-profit trade association representing over 800 grower members in California, Arizona, and New Mexico.