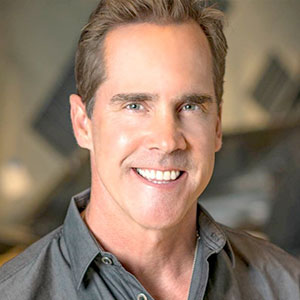 A native of San Diego, California, and a 1990 graduate of the School of Culinary Arts at Kendall College in Evanston, Illinois, Shawn entered the national scene at Trio restaurant in Evanston, earning four stars from both the Chicago Tribune and Chicago Sun-Times. There, his style came into focus, one that juxtaposes Eastern influence with Western foundations.
In 2001, his critically acclaimed restaurant, Spring, opened. That same year, Spring was nominated for the James Beard Foundation's "Best New Restaurant" award, and Shawn was named Esquire magazine's "Chef of the Year."
Shawn's second restaurant, Green Zebra opened in 2004. An immediate success, this vanguard concept brought vegetables to the center of the plate and was lauded by The New York Times, Bon Appétit, Food & Wine and several other prestigious publications.
The following year he launched Custom House, located in an historic, boutique hotel setting in Chicago's Printer's Row. His reinterpretation of the classic steakhouse focuses on artisan meats and classic sides. In 2006, Shawn won the "Best Chef Midwest" award from the James Beard Foundation.
In 2012, Shawn embarked on ultimate culinary test-- competing on Food Network's Iron Chef America. He competed against Chef Marc Forgione—and won.