Pistachio Chicken Lollies
by Bob Blumer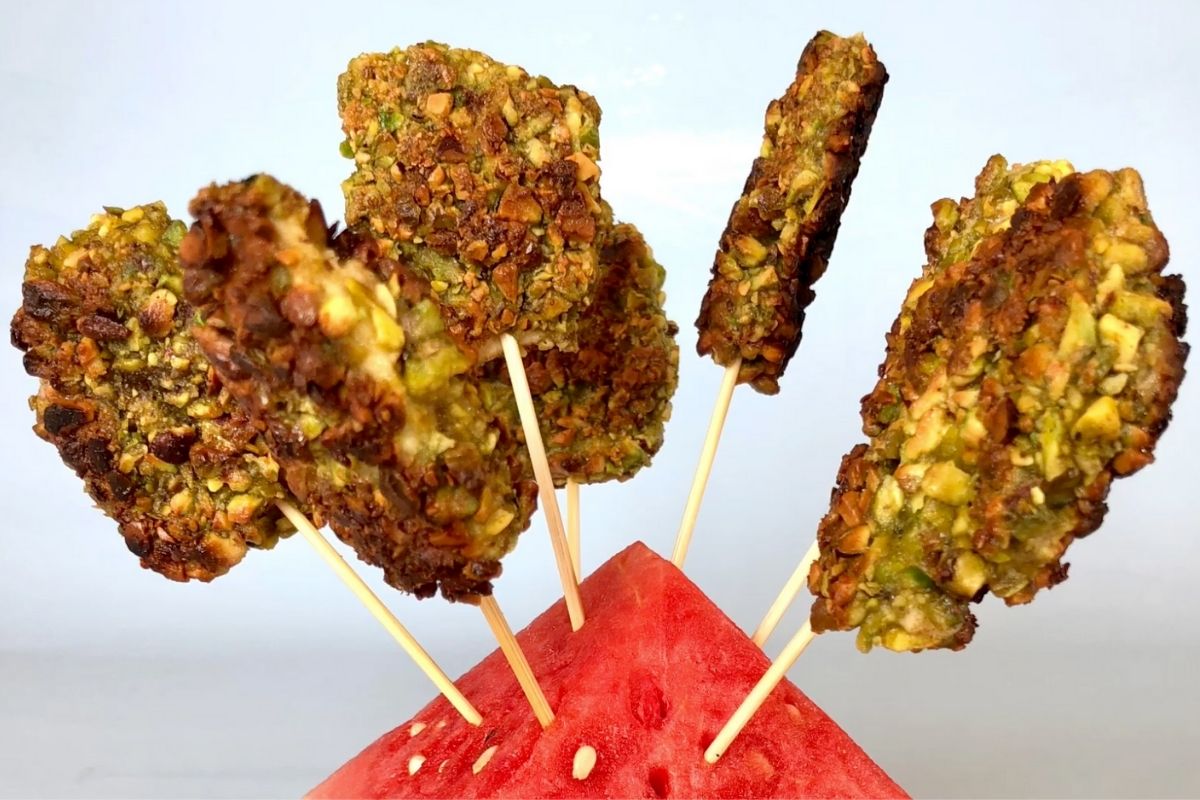 Yield
about 12 lollies
Ingredients
1 cup shelled pistachios
1 large boneless chicken breast
Salt and pepper
1 egg
2 tablespoons olive oil
1 tablespoon butter
1 watermelon wedge (for presentation)
12 6-inch bamboo skewers
Instructions
Chop pistachios into teeny pieces using a food processor or a mortar and pestle. Reserve.
Slice chicken breast crosswise (against the grain) into ¼-inch-thick slices. Cut the largest slices in half. Season with salt and pepper.
Transfer pistachios to a medium-size bowl. In a second medium-size bowl, beat egg.
Pat down chicken pieces, one at a time, into pistachios, then roll in egg mixture, then pat down again into pistachios. Reserve nut-covered pieces on a plate until they are all done.
In a large frying pan, over medium/medium-high heat, add oil and butter. When butter starts to sizzle, add chicken. Cook for approximately 3 minutes on the first side, or until pistachios on the bottom are golden brown. Turn once and cook for approximately 2 more minutes, or until the second side is golden brown and the chicken is cooked throughout. 
Insert a skewer into each piece of chicken, then stick skewers in watermelon.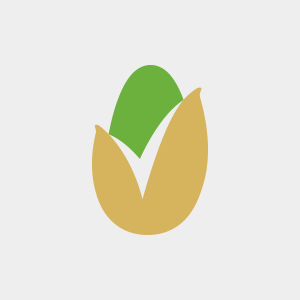 American Pistachio Growers (APG) is a non-profit trade association representing over 800 grower members in California, Arizona, and New Mexico.