Pumpkin Pie With Pistachio Praline Sauce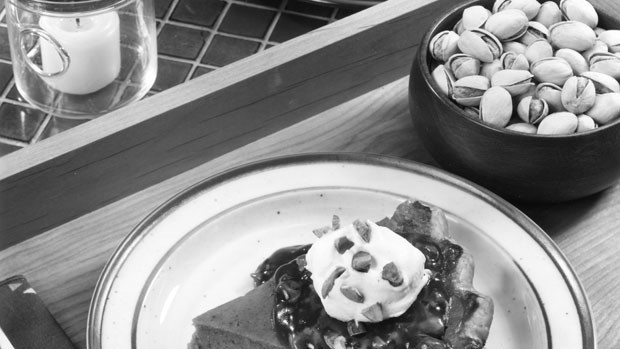 Yield
8 servings
Ingredients
1 cup Packed brown sugar
2 tablespoons Cornstarch
1 cup Cold water
½ cup American pistachio kernels, chopped
2 tablespoons Butter or margarine
1 teaspoon Vanilla
Favorite pumpkin pie or recipe below
Chopped American pistachios for garnish
Pumpkin Pie
2 Eggs
1 3/4 cups Pumpkin, cooked or canned
3/4 cup Sugar
1 teaspoons Ground cinnamon
1/2 teaspoon Ground Ginger
1/2 teaspoons Salt
1/4 teaspoon cloves
Instructions
Pumpkin Pie: Beat 2 eggs. Add 1 ¾ cups cooked or canned pumpkin, ¾ cup sugar, 1 teaspoon ground cinnamon, ½ teaspoon each ground ginger and salt and ¼ teaspoon cloves; mix thoroughly. Blend in 1 ½ cups milk. Pour into unbaked 9 inch pie shell. Bake at 425° F. 15 minutes; reduce heat to 350° F. and continue baking 45 minutes or until knife inserted near center comes out clean.
Combine brown sugar and cornstarch; add water. Cook and stir over medium-high heat until thickened and bubbly. Stir in butter and vanilla. Add pistachios just before serving; mix well. Serve warm or cool over Pumpkin Pie. Top with a dollop of whipped cream; garnish with additional chopped pistachios.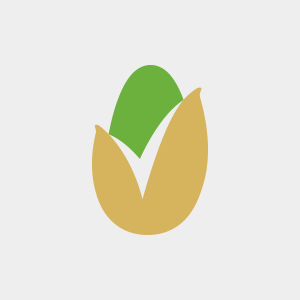 American Pistachio Growers (APG) is a non-profit trade association representing over 800 grower members in California, Arizona, and New Mexico.