Quinoa Kale Risotto with Pistachios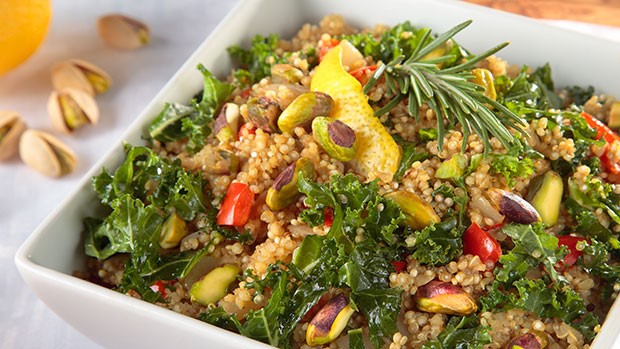 Yield
6 - 1 Cup Servings
Ingredients
1 tablespoon extra-virgin olive oil
½ onion, diced
½ red bell pepper, diced
1 clove garlic, minced
2 cups uncooked quinoa
3 cups vegetable broth
½ cup white wine
1 teaspoon rosemary
¼ teaspoon black pepper
4 cups chopped fresh kale
zest of ½ lemon
½ cup pistachios, coarsely chopped
Instructions
1. Heat olive oil in large saucepan over medium heat. Add onion, red bell pepper, and garlic and cook for 2 minutes.
2. Add quinoa and cook for an additional minute.
3. Meanwhile, heat vegetable broth, white wine, rosemary, and black pepper together in a small pot until warm. Reduce heat to low.
4. Add broth mixture to saucepan with quinoa mixture, ½ cup at a time, stirring until it is absorbed. Repeat this procedure for about 15 minutes, until all of liquid is absorbed, and quinoa is tender, but not overcooked.
5. Stir in kale, lemon zest, and pistachios, and heat for an additional minute only, until ingredients are heated through but kale remains bright green.
6. Serve immediately.
Nutritional information per serving: 346 calories, 12 g protein, 10 g fat, 1 g saturated fat, 49 g carbohydrates, 6.5 g fiber, 3 g sugar, 469 mg sodium.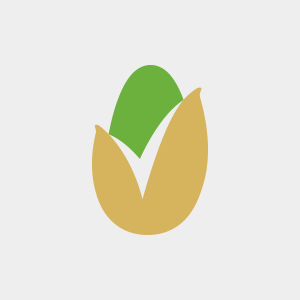 American Pistachio Growers (APG) is a non-profit trade association representing over 800 grower members in California, Arizona, and New Mexico.