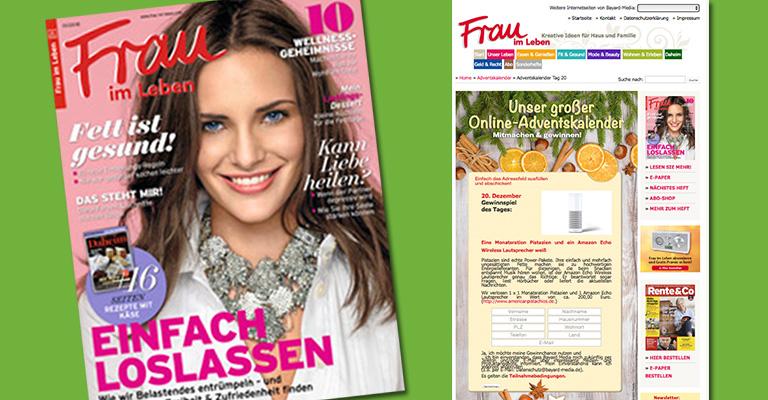 Holiday Raffle in Germany
In December, APG partnered with Germany's popular women's lifestyle's publications Frau im Leben and Plus Magazin for a holiday raffle. The prize was a month's supply of American pistachios, along with an Amazon Wireless Speaker. The raffle, promoted by both publications, in print and online, was viewed by more than 878 million consumers.
Frau im Leben (Women in Life) and Plus Magazin (Simply More of Life) are Germany's most popular women's health and lifestyle publications.