Curry-Dusted Pistachios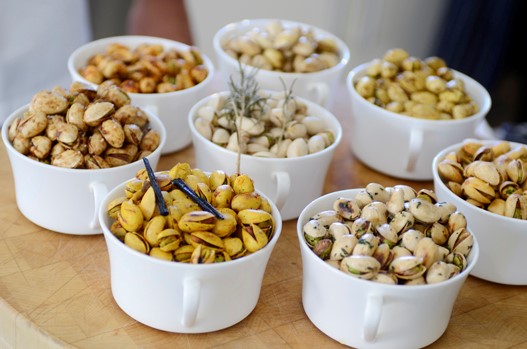 Yield
1 pound snacking nuts.
Ingredients
1 pound American pistachios, in-shell
½ ounce Yellow curry powder
4 tablespoons Canola oil
Sea salt to taste
Instructions
Warm canola oil in a roasting pan or wok on your stove top, add pistachios and lightly toast. Add the curry powder and continue toasting; season with sea salt to taste. Remove from heat and serve warm in the vessel of your choice.