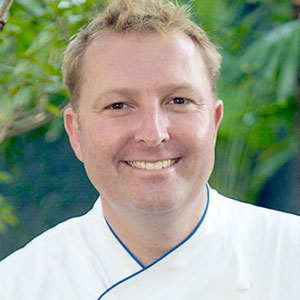 A three-time James Beard Foundation Award nominee.
A three-time James Beard Foundation Award nominee, Tory McPhail was named Best Chef: South, in 2013. A native of Ferndale, Washington, a small agricultural town on the Canadian border, Tory grew up on his family's farm eating fresh, locally sourced foods and building an early appreciation for their origin. After school in Seattle, Chef McPhail opted for a new start in New Orleans. At the age of 19, he was hired at the lowest level of food preparation with salads and appetizers but swiftly moved through all 12 stages of the kitchen.
He gained experience in Florida, London, and the Virgin Islands before joining Commander's Palace/Las Vegas. In 2002, he was named executive chef of the original Commander's Palace in New Orleans. Since then, Chef McPhail has been instrumental in rebuilding not only Commander's Palace, after the devastation of Hurricane Katrina, but also the dining scene in New Orleans. Since 2008, Tory has hosted his own original television show, Off the Menu, where some segments find him hunting or fishing before turning the day's shoot or catch into elegant fare.