Mushroom Pistachio Fettucini
Ingredients
1 lb mushrooms, sliced
½ cup chopped green onion
3 garlic cloves, minced
¼ cup olive oil
¼ cup butter
2 tsp    flour
2 tbsp  lemon juice
¼ cup chopped fresh basil
2 tbsp minced fresh parsley
½ cup grated parmesan cheese
¾ cup coarsely chopped American pistachio kernels
salt and pepper to taste
1 lb fettucini, cooked according to package instructions
Instructions
Saute mushrooms, green onion and garlic in olive oil and butter in a large skillet until tender and cooked, about 5 minutes. Stir in flour and cook, stirring until thickened slightly. Stir in lemon juice, basil, parsley, cheese and pistachios; season with salt and pepper. Heat through and serve over pasta.
Copyright by Yan Can Cook, Inc. 2023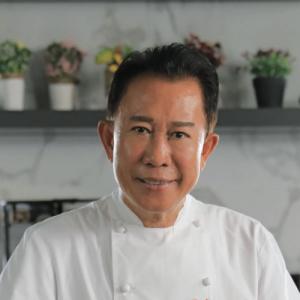 Spanning over four decades, celebrity Chef Martin Yan has traveled around the world, sharing the best of Chinese and American culture, food, and personal enrichment with multiple generations of audiences. His grand vision is shaped by more than 3,500 culinary and travel TV shows, 32 cookbooks, and several restaurants in North America and Asia, which include M.Y. China, a highly rated culinary hot spot in San Francisco.