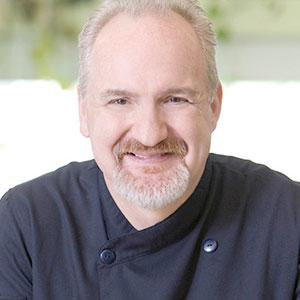 Chef Art, the author of five award-winning cookbooks: Back to the Table; Kitchen Life: Real Food for Real Families; Back to the Family; and Art Smith's Healthy Comfort, also contributed recipes and cooking advice to The Spectrum, the newest book by groundbreaking cardiologist and New York Times bestselling author, Dr. Dean Ornish.
He has made several television appearances including ABC's Lady Gaga Thanksgiving Special, Top Chef, Top Chef Duels, and returned to Top Chef Masters. Art was also featured in an episode of Extreme Makeover: Home Edition
The founder of Common Threads, a non-profit organization teaching low-income children to cook wholesome and affordable meals since 2003, Art was honored by Chicago magazine as a Chicagoan of the Year, in 2007. That same year, the prestigious James Beard Foundation named him Humanitarian of the Year.
Art is the executive chef and co-owner of Table fifty-two, Art and Soul, Southern Art and Bourbon Bar, and LYFE Kitchen restaurants. In early 2016, he opened a restaurant and bar at the Naples Bay Resort, and another, Homecoming: Florida Kitchen and Southern Shine, at Disney Springs at Walt Disney World Resort in Orlando.