Pistachioritas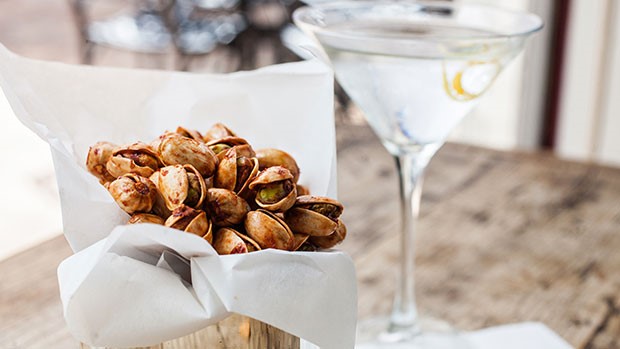 Yield
2 pounds snacking nuts
Ingredients
½ cup Fresh lime juice
½ cup Granulated sugar
4 Large chipotle chiles canned in adobo: approximately 3 oz
2 tablespoons Adobo sauce: from the canned chipotle chiles
6 tablespoons Silver Tequila
½ teaspoon Salt
2 pounds Pistachios nuts in the shell
Instructions
Combine the lime juice, sugar, chipotle, adobo sauce, Tequila and salt in a blender. Puree until smooth. 
Place the shell-on pistachios nuts in a mixing bowl. Add the sauce and toss or stir until the sauce is fully incorporated into the nuts.
Transfer the pistachio nuts to a sheet pan. Pre-heat an oven to 350F. Toast the pistachio nuts for 5 to 10 minutes or until the nuts are nicely browned. Remove from the oven and cool to room temperature.