BBQ Potatoes with Candied Spiced Pistachios, Pistachio Crema & Watercress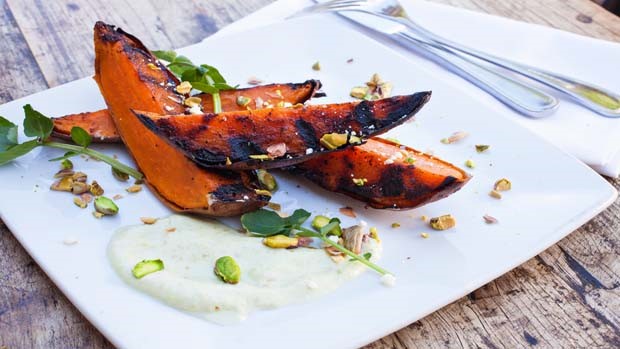 Ingredients
2 Large sweet potatoes
3 tablespoons Vegetable oil
3 tablespoons BBQ spice or rub
¼ pound Butter, melted
Salt, to taste
For the Pistachio Crema
¼ cup Mexican Crema or creme fraiche
3 tablespoons Pistachio, toasted and ground
Salt, to taste
Instructions
Preheat oven to 375°F. Coat sweet potatoes with vegetable oil. Rub sweet potatoes with half of the BBQ spice. Bake in oven until the sweet potatoes are cooked about ¾ of the way through. There should be slight resistance if you push a small knife or skewer into the center of the potatoes. Remove from the oven and allow to completely cool. Cut the potatoes lengthwise into wedges. Usually I cut them in half and then cut each half into thirds yielding six pieces total. Baste the sweet potato wedges with melted butter and liberally season with salt and the remaining BBQ spice. Grill over hot coals until the potatoes are golden brown and cooked all the way through.
Serve hot. Garnish with spiced pistachios, drizzle of pistachio crema and watercress sprigs.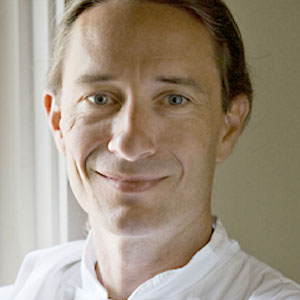 A published author on Southwestern cuisine, Ben regularly appeared on In the Kitchen with Robert Del Grande (FOX network).