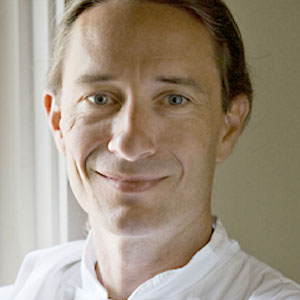 Ben Berryhill has made an impact on the Charleston culinary scene since opening the Red Drum in 2005. In the South, where shrimp and creamy grits are the standard-bearing comfort food, Ben's comfort zone is a flaming wood-fired grill, bridging the traditional Lowcountry cuisine with Southwestern flavors as big and audacious as his home state of Texas.
After graduating from the Culinary Institute of America, Ben's career led him to the Rocky Mountains and eventually back to his native Texas. In 1992, he began working in Chef Robert Del Grande's kitchen, where the two worked as friends and inventors for more than 11 years. Del Grande's Houston Café provided Ben an opportunity to learn and creatively expand on the notion of southwestern cuisine and how its intense flavors fit into the profiles of other regional cuisines, such as the more traditional southern cooking.
A published author on Southwestern cuisine, Ben regularly appeared on In the Kitchen with Robert Del Grande (FOX network). He's also been featured in the New York Times, and Gourmet, Food & Wine, Fine Cooking and Charleston magazines, among others.