Bean-Pistachio Boulettes with Kohlraby Slaw
By Sandra Schumann
Prep Time: 30 min
Cook/Bake Time: 10 min
Yield
2-4
Ingredients
155g white beans, pre-cooked
1 small red onion
1 clove of garlic
10g fresh dill
15g fresh cilantro
1 egg
50g grated cheese
3-4 tbsp breadcrumbs
30g roasted and salted pistachios, shelled
oil to fry
For the salad:
1 large carrot
½ bunch of radishes
1 kohlrabi
1 tbsp honey
1 tsp hot mustard
2 tbsp olive oil
½ lime
salt, pepper
Instructions
For the salad, wash vegetables, peel and cut into fine strips. Mix honey, mustard, olive oil and lime juice together and add salt and pepper to taste. Mix the dressing with the vegetables and refrigerate until served.
Puree beans with immersion blender and add to a bowl. Peel onion and garlic and chop finely. Wash herbs, dry and chop finely. Add onion, garlic, herbs, egg, cheese and breadcrumbs to bean puree and mix all together.
Roughly chop the pistachios and add to the bean mixture. Form 4 flat boulettes from the mixture. Heat oil in a pan and roast the boulettes until golden brown about 3-5 minutes per side. Serve with the salad.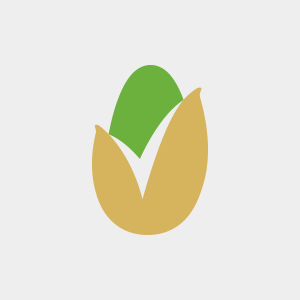 American Pistachio Growers (APG) is a non-profit trade association representing over 800 grower members in California, Arizona, and New Mexico.