Beet Salad with Pistachio Vinaigrette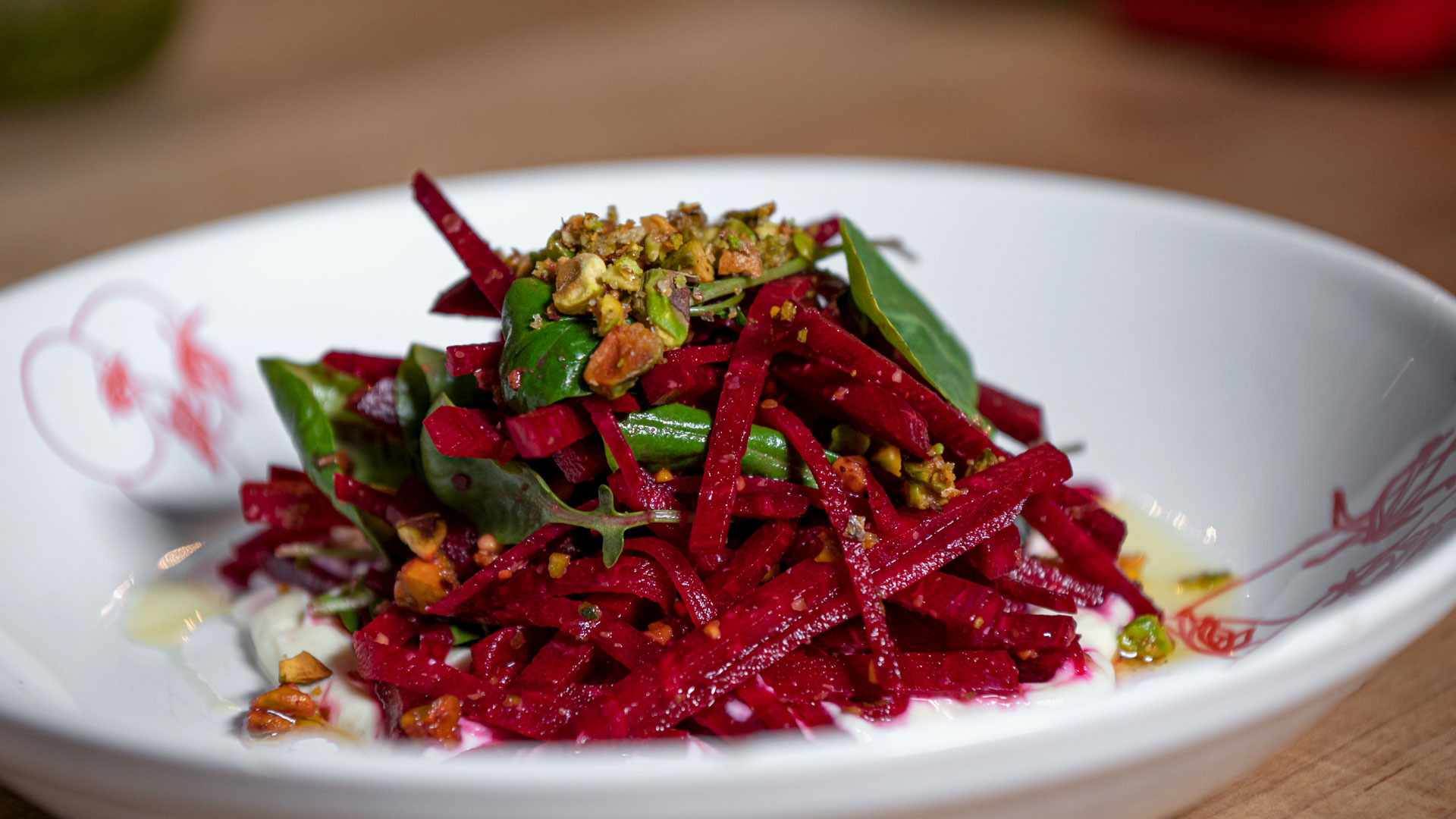 Yield
2
Ingredients
Beet Salad
2 large beets
1 cup Mascarpone cheese
1 bunch watercress
1/2 cup pistachios (for toasting):
1/8 teaspoon sugar
1/8 teaspoon kosher salt
Pistachio vinaigrette
1/2 cup pistachios
1/2 cup red wine vinegar
1 shallot, diced
A pinch of salt
1/4 cup extra virgin olive oil
1/4 teaspoon cracked black pepper
Water
PREP
Beet Salad
Cut the beets into a julienne (thin matchsticks) for the salad, reserving the rougher trimmings for the vinaigrette.
Cook and chop the pistachios (see below)
Rinse and dry the watercress
Peel and thinly slice the shallots
Vinaigrette
Blend the pistachios in a food processor with a pinch of salt until they form a smooth paste resembling peanut butter.
Combine vinegar, pistachio butter, shallot, olive oil, salt and pepper. Adjust consistency with water and season to taste.
Instructions
Toasted Pistachios
Preheat the oven to 325єF
Spread the chopped pistachios onto a sheet pan and season with the sugar and kosher salt.
Toast for 3-4 minutes, or until lightly browned and fragrant.
Remove from oven and set aside to cool.
In a mixing bowl, toss the julienned beets with the toasted pistachios and two or three tablespoons of the vinaigrette.
Allow this mixture to sit for 5 minutes before adding the watercress.
With the watercress added, toss the salad one more time to coat the watercress in the dressing.
Spread a layer of mascarpone cheese in the center of each salad plate.
Top with the beet salad.
Julienne is a French cooking term that simply refers to cutting a vegetable into thin matchsticks as opposed to a dice.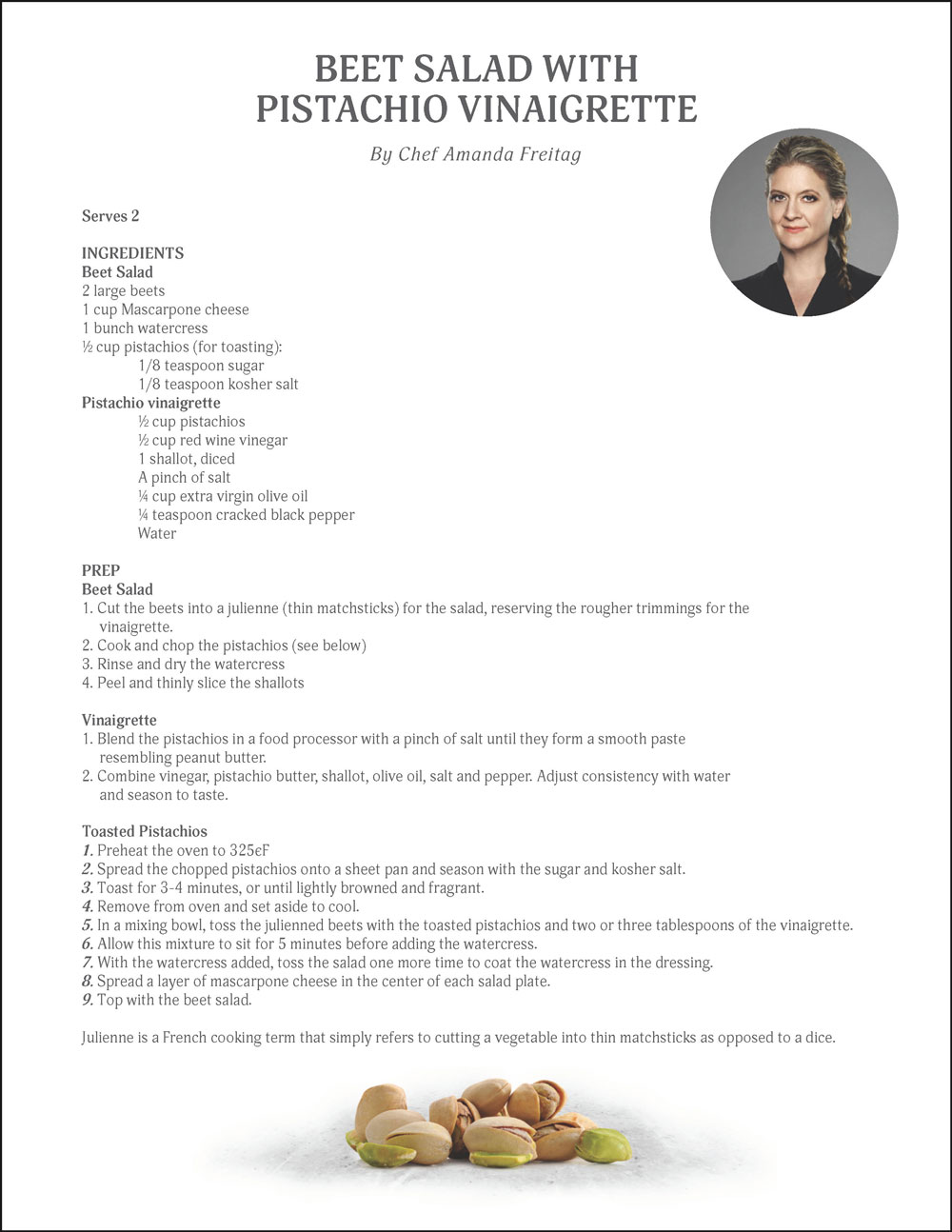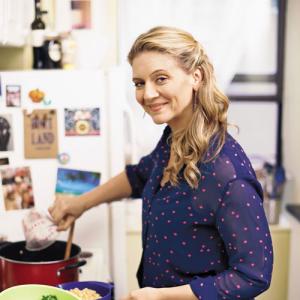 Born and raised in New Jersey, chef, television personality, and author Amanda Freitag has become a culinary maven.