Lamb Meatballs with Pistachio Pesto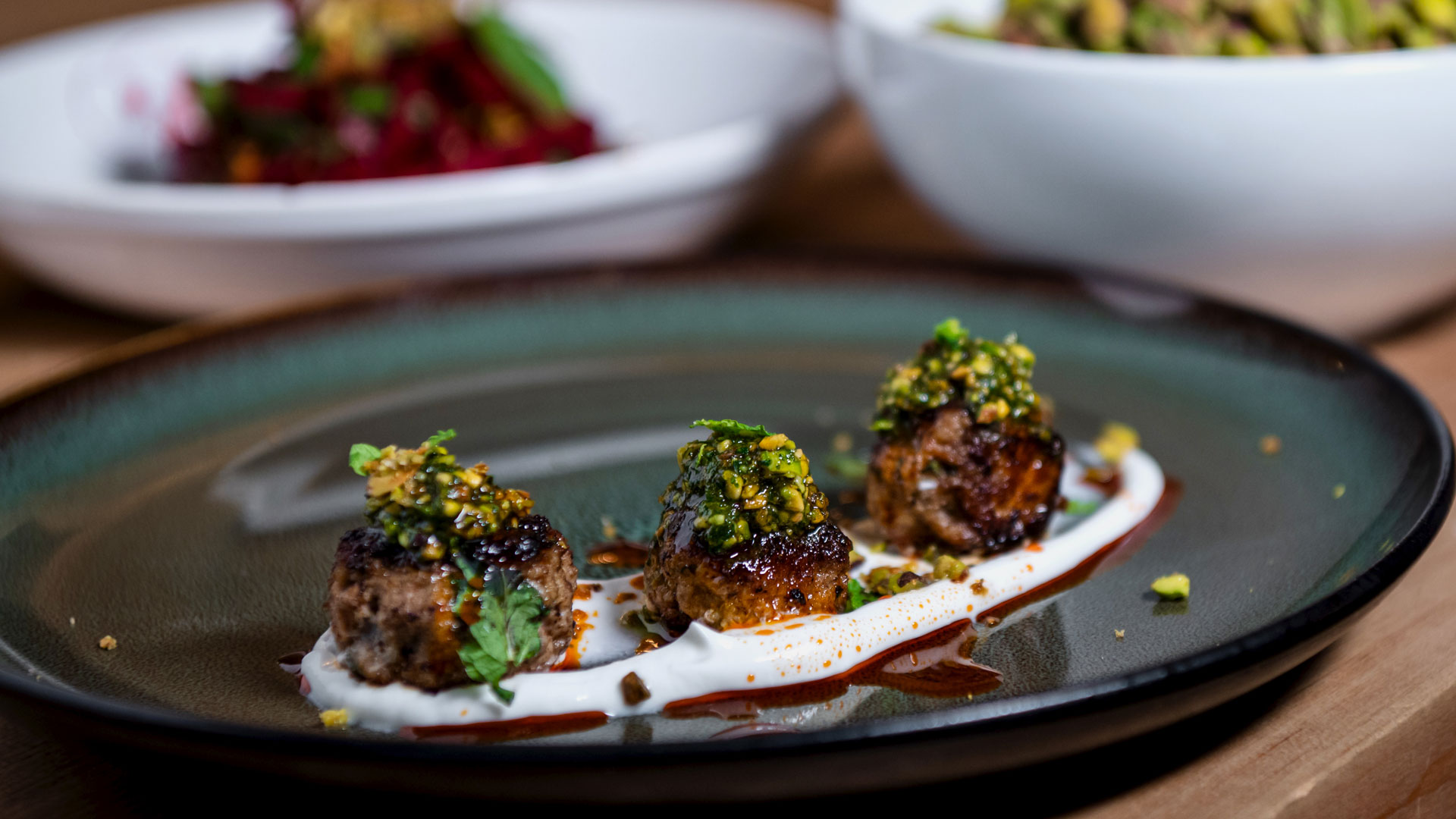 Yield
6-8 portions
Ingredients
1 pound lamb meat
1 cup Japanese breadcrumbs
3/4 cup milk
1 tsp ground cumin
2 tbsp shallot, chopped fine
1 tbsp garlic, minced
2 tbsp fresh mint
1 egg
1/2 cup pecorino cheese grated.
Pistachio Pesto
1 cup pistachios
2 cloves garlic
3/4 cup olive oil
1/2 cup mint leaves
1 cup basil leaves
1 cup yogurt
Salt and pepper
Instructions
In a large bowl, combine the panko and milk, Let stand for 10 minutes, then add the lamb, shallots, garlic, mint, pecorino, egg and salt and pepper. Use your hands to mix and incorporate well. Make a tester patty to taste for seasoning. Simply sear a small amount of the meat, taste it and adjust the seasoning before you make the meatballs. Roll the meatball mix into small (1-2 ounce) meatballs and line up on a sheet pan until they are all formed. In a large sauté pan over high heat, heat enough olive oil to thoroughly coat the entire bottom of the pan. Sear the meatballs, browning them evenly all around. Let cook until done in the center.
Pesto
Combine all ingredients in a food processor and blend until combined but still coarse.
Season yogurt with salt and pepper
Dollop yogurt onto a plate, place meatballs on top of yogurt, top with pistachio pesto. Garnish with some chopped pistachios and mint and basil leaves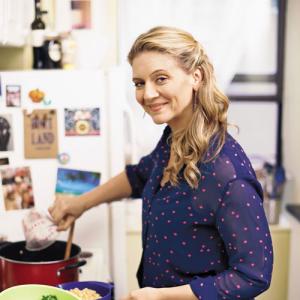 Born and raised in New Jersey, chef, television personality, and author Amanda Freitag has become a culinary maven.