Date & Pistachio Cake with Candied Orange
Courtesy of Sweet Paul Magazine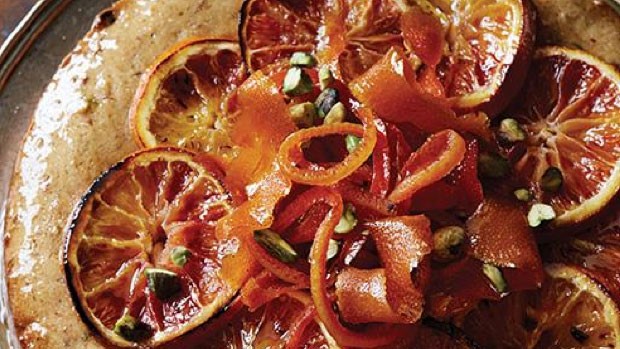 Yield
8-10
Ingredients
1 cup pitted dates
1 cup semolina
1 cup flour
1 teaspoon baking powder
1 stick butter, melted
14 oz can sweetened condensed milk
1 egg
½ cup + ¼ cup pistachios, roughly chopped
1 cup + ½ cup sugar
1 cup water
4 oranges
Instructions
Preheat the oven to 350°F. Soak the dates in hot water for about half an hour, to soften. Drain and blend in a food processor until smooth. Toast the semolina in a dry skillet until lightly browned. Add flour and baking powder that has been pre-mixed. In a large bowl, mix melted butter, sweetened condensed milk, and egg using a hand mixer. Add the date paste and blend well. Slowly add the flour mixture, and mix well. Lastly, add the chopped pistachios and incorporate. Butter and flour a 9" round baking pan, and pour in batter. Smooth out the top, and bake in the oven for approximately 30–40 minutes. Meanwhile, heat the sugar and water in a saucepan. Peel zest from 2 oranges and simmer in the sugar water syrup for about 7 minutes, until the peels are translucent. Remove the zest and set aside in a bowl. Slice the remaining oranges into ¼ slices, and sprinkle with ½ cup of sugar on a foil-lined sheet pan. Broil until the sugar starts to caramelize and the oranges brown around the edges. When the cake is ready, top with sliced oranges and orange zest. Pour the remaining orange syrup to soak the cake. Top with remaining pistachios.
---
Photography by FOOD STYLING by Eugene Jho | PROP STYLING by Nidia Cueva | PHOTOGRAPHY by Armando Rafael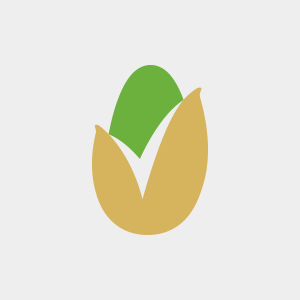 American Pistachio Growers (APG) is a non-profit trade association representing over 800 grower members in California, Arizona, and New Mexico.