Fig, Goat Cheese & Candied Pistachio Pizzette
by Anthony Michael Contrino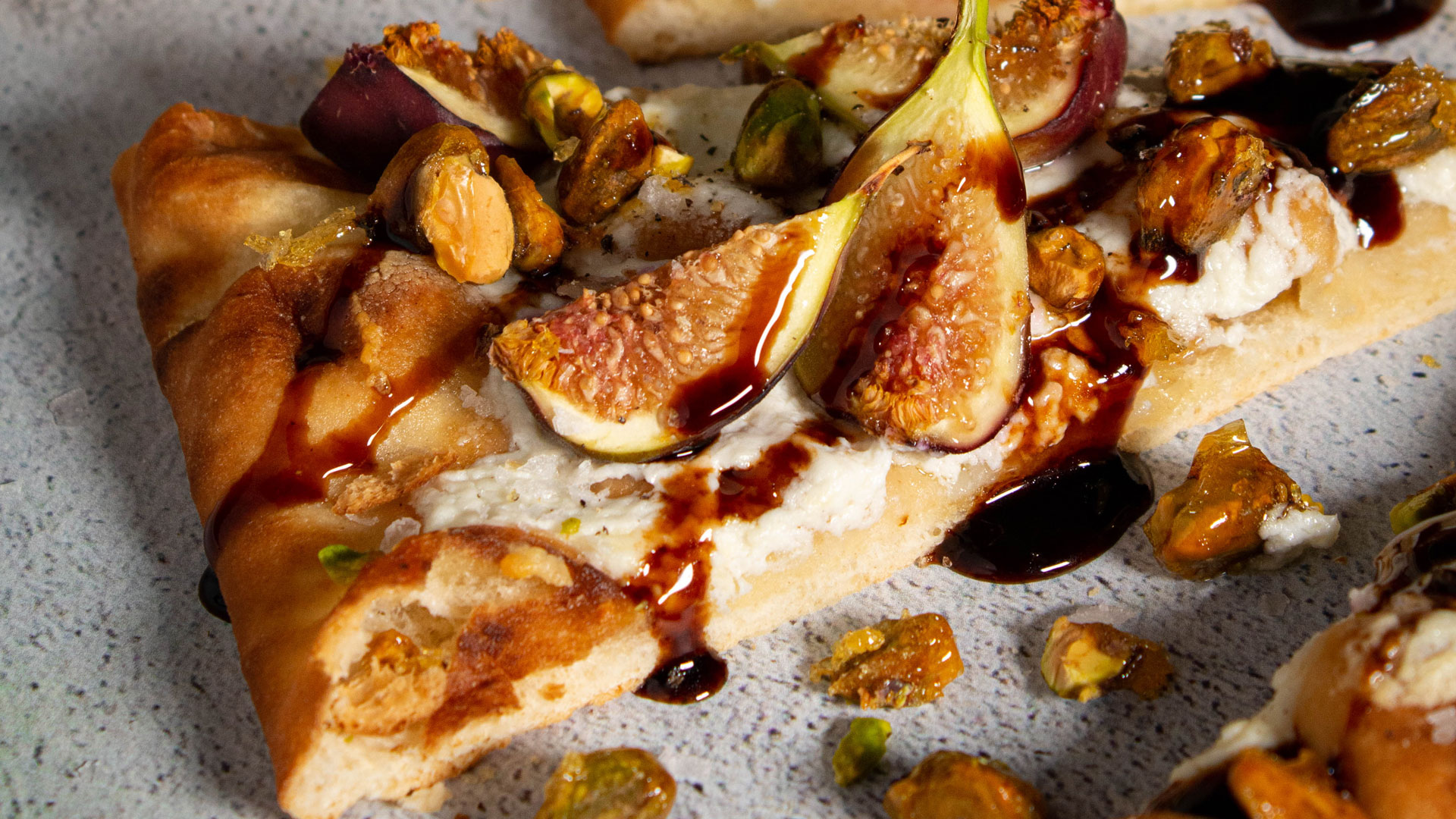 Yield
2
Ingredients
For the Candied Pistachios
2 tablespoons sugar
Heaping ¼ cup American pistachios, rough chopped
For the Pizzette
4 ounces mascarpone, room temperature
2 ounces creamy goat cheese, room temperature
1 store-bought pre-baked artisan pizza crust (Trader Joes)
6 ripe figs, stems removed and quartered lengthwise
Flaky sea salt
Freshly ground black pepper
Balsamic glaze
Instructions
Preheat the oven to 425 degrees.
MAKE THE CANDIED PISTACHIOS:  In a small stainless-steel skillet, melt the sugar over medium-high heat, stirring occasionally with a heat-resistant spatula.
Cook the sugar until light amber in color, remove from the heat and add the pistachios, stirring to coat.
Immediately transfer the pistachios to a piece of parchment paper and spread them out as best you can with the back of a spatula; cool completely.
MAKE THE PIZZETTE: In a medium-sized bowl, whip the mascarpone and goat cheese until creamy.
Spread the cheese mixture evenly over the pizza crust, leaving a ½-inch border around the edges.
Top evenly with the figs, cut-side up.
Place the pizza onto a half sheet pan and bake until the edges are crispy, about 10 minutes.
Sprinkle the top with flaky sea salt and freshly ground black pepper.
Drizzle some balsamic glaze evenly over the pizza and top with the candied pistachios, breaking them up into small clusters with your hands.  
Cut into small triangles or squares and serve immediately.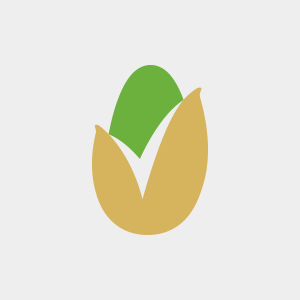 American Pistachio Growers (APG) is a non-profit trade association representing over 800 grower members in California, Arizona, and New Mexico.