Lamb and pistachio kofta with houmous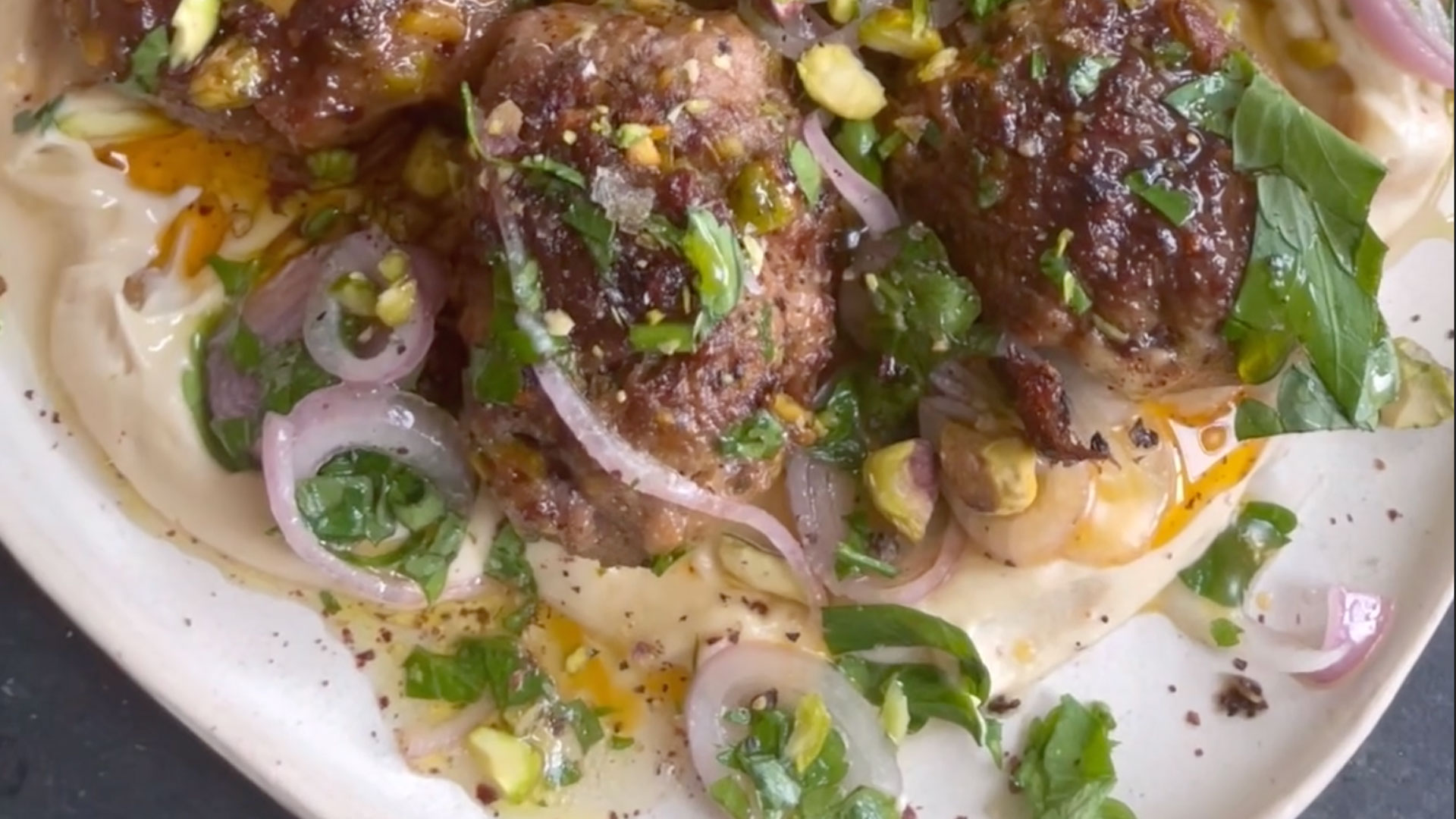 The pistachios are such a delicious addition, adding protein value as well as crunch and creaminess to the finished dish. I love using pistachios in sweet and savoury dishes, they're fantastically versatile whilst being packed with antioxidants.
Yield
4
Ingredients
500g lamb mince
1 tsp dried oregano 3 shallots, peeled 120g pistachios, roughly chopped 1/2 tsp chilli powder 2 tsp ground cumin 2 tsp ground coriander Sea salt and freshly ground black pepper Olive oil 1 tub of houmous 2 lemons ½ bunch of flat leaf parsley, roughly chopped Honey 1 tsp sumac
Instructions
Place the lamb mince in a bowl with the thyme leaves. Coarsely grate in 1 of the shallots. Add 100g of the pistachios, the chilli powder, cumin + coriander. Season generously + use your hands to really scrunch everything together. Oil your hands, take a golf ball size amount of mince + mould them into little oval shapes. Place a griddle pan on a high heat. Rub the kofta with a little olive oil and grill for around 8 - 10 minutes, until charred + cooked through (turning a couple of times). You can open one to check it's not pink inside. 
Whilst the kofta are cooking, finely slice the remaining 2 shallots. Place in a bowl with the juice of 1 lemon + the chopped parsley. Spoon the houmous onto a serving platter, when the kofta are ready place them on top. Finish by drizzling with a little honey, sprinkling with the remaining chopped pistachios, sumac + the pickled shallots mix. Serve the extra lemon in wedges on the side and tuck in.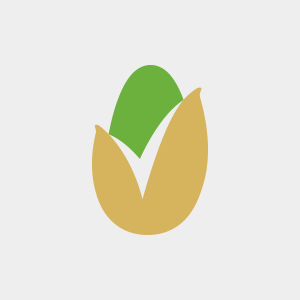 American Pistachio Growers (APG) is a non-profit trade association representing over 800 grower members in California, Arizona, and New Mexico.