Mediterranean Pasta Salad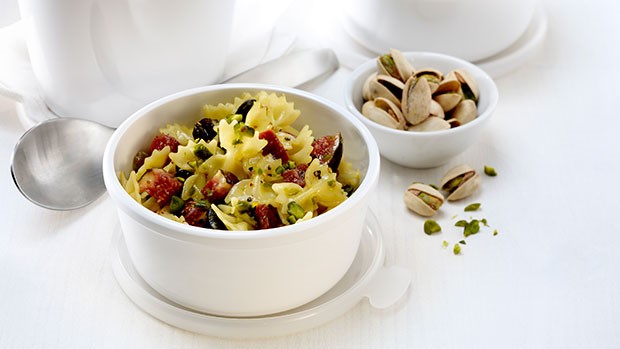 Yield
4 servings
Ingredients
3½ cup mini Farfalle
Salt
1 Jar sun-dried tomatoes in oil (approx.. 8-12 oz)
10 olives, pitted
2 figs (fresh or dried)
3-4 tablespoons olive oil
3-4 tablespoons balsamic vinegar (bright)
½ tsp mustard
1 tsp honey
Freshly ground pepper, to taste
1¼ cup American pistachios, shelled
Instructions
Prepare pasta in boiling salted water according to package directions, drain and let cool. Cut the
tomatoes into cubes and the olives into quarters. Dry figs with a cloth and dice them into cubes.
Mix the dressing of oil, vinegar, mustard and honey and season with salt and pepper.
Mix salad ingredients, dressing and American pistachios; let stand for a short time to blend flavors. Serve or pack and take.
Preparation time: 30 minutes.
 
Nutritional Information per Serving:
587 calories, 16 g protein, 32 g fat, 4 g saturated fat, 64 g carbohydrates, 8 g fiber, 0 mg cholesterol, 187.5 mg sodium.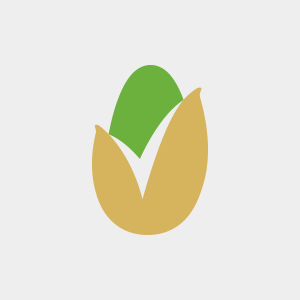 American Pistachio Growers (APG) is a non-profit trade association representing over 800 grower members in California, Arizona, and New Mexico.