Oatmeal Pistachio Stars
By Vegan Chef Sandra Dusza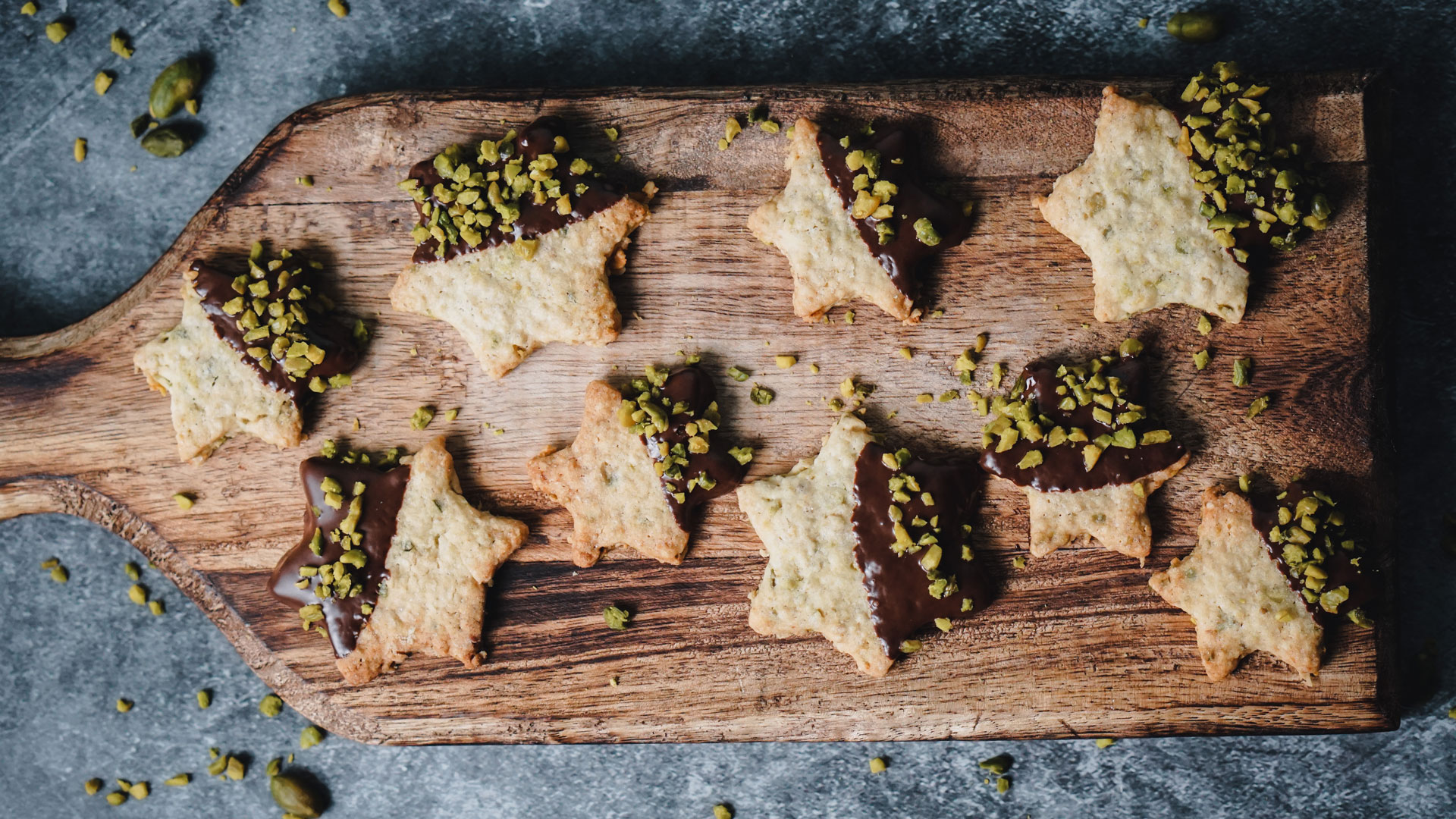 Yield
About 30 cookies
Ingredients
2/3 cup wheat flour
1/4 cup fine oat flakes
1/4 cup sugar
1 tsp baking powder
1/2 cup vegan butter (cold)
2 tbsp oat milk
1/3 cup chopped pistachios
For decoration
8 ounces dark chocolate
1/2 cup pistachios, chopped
Instructions
Mix the wheat flour, oat flakes, baking powder and sugar in a bowl. Add the butter in cubes and work it in with your fingers. Add the oat milk and knead everything with your hands until it forms a firm dough. At the very end, sprinkle in the chopped pistachios and knead briefly. Form the dough into a ball and let it rest in the refrigerator for at least 30 minutes.
In the meantime, dust the work surface with flour, preheat the oven to 180 degrees (convection oven) and line a baking tray with baking paper.
Roll out the dough thinly (approx. 1/4 inch) on the floured work surface using a rolling pin. Then cut out the cookies with a star cookie cutter and place them on the baking sheet. Knead the remaining dough into a ball again, roll it out and cut out cookies. Repeat the process until there is no more dough left. Bake the cookies for about 12 minutes.
Meanwhile, melt the chocolate over a water bath (also known as a double boiler). Remove the cookies from the oven and let cool. Dip the cooled cookies 1/3 in the melted chocolate, carefully place them back on the baking paper, sprinkle a few chopped pistachios on the chocolate and let them cool completely.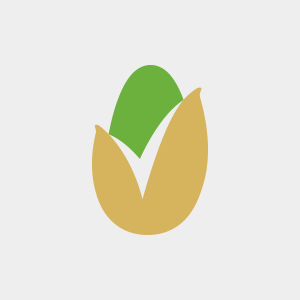 American Pistachio Growers (APG) is a non-profit trade association representing over 800 grower members in California, Arizona, and New Mexico.