Pistachio and Green Garlic Purée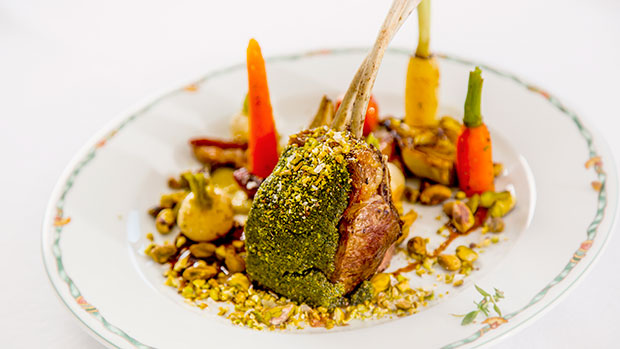 Yield
About 2 cups
Ingredients
1 tablespoon Olive oil
3 medium Green garlic stalks, green and white parts separated, thinly sliced
1 bunch (about 3 ounces) Ramps, (leeks), green and whites separated, chopped
Kosher salt, to taste
1 cup Packed spinach
¼ cup verjus
¾ cup pistachios
4 ounces of Pistachio paste
Instructions
In a medium skillet over medium heat, warm the olive oil. Add the green garlic whites and ramp whites, and season with salt. Cook, stirring occasionally, until tender, 8 to 10 minutes. If the pan looks dry, add a tablespoon of water. Remove from the heat and let cool.
Build an ice bath. Bring a medium pot of salted water to a boil. Blanch the spinach for 20 seconds, then remove using a slotted spoon and transfer to the ice bath. Repeat the process with the green garlic and ramp greens, cooking each for 30 seconds before transferring to the ice bath. Drain the greens and squeeze dry.
In a blender, combine the cooked whites and greens with ¼ cup verjus, pistachios and paste. Blend on high speed until smooth. Continue to thin out with water, if necessary. Season the mixture with salt.
Serve the purée on the side of the lamb-spread with a spoon.  Garnish with seasonal vegetables.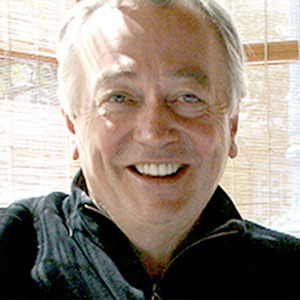 Chef/Owner La Folie and Left Bank Brasserie, San Francisco and LB Steak in San Jose, California
Recipient of Chevalier du Merite Agricole(Knight of the Order of Agricultural Merit)
Member - Maître Cuisinier de France (Master Chef of France)