Pistachio and Parmesan Crusted Salmon
Courtesy of Sweet Paul Magazine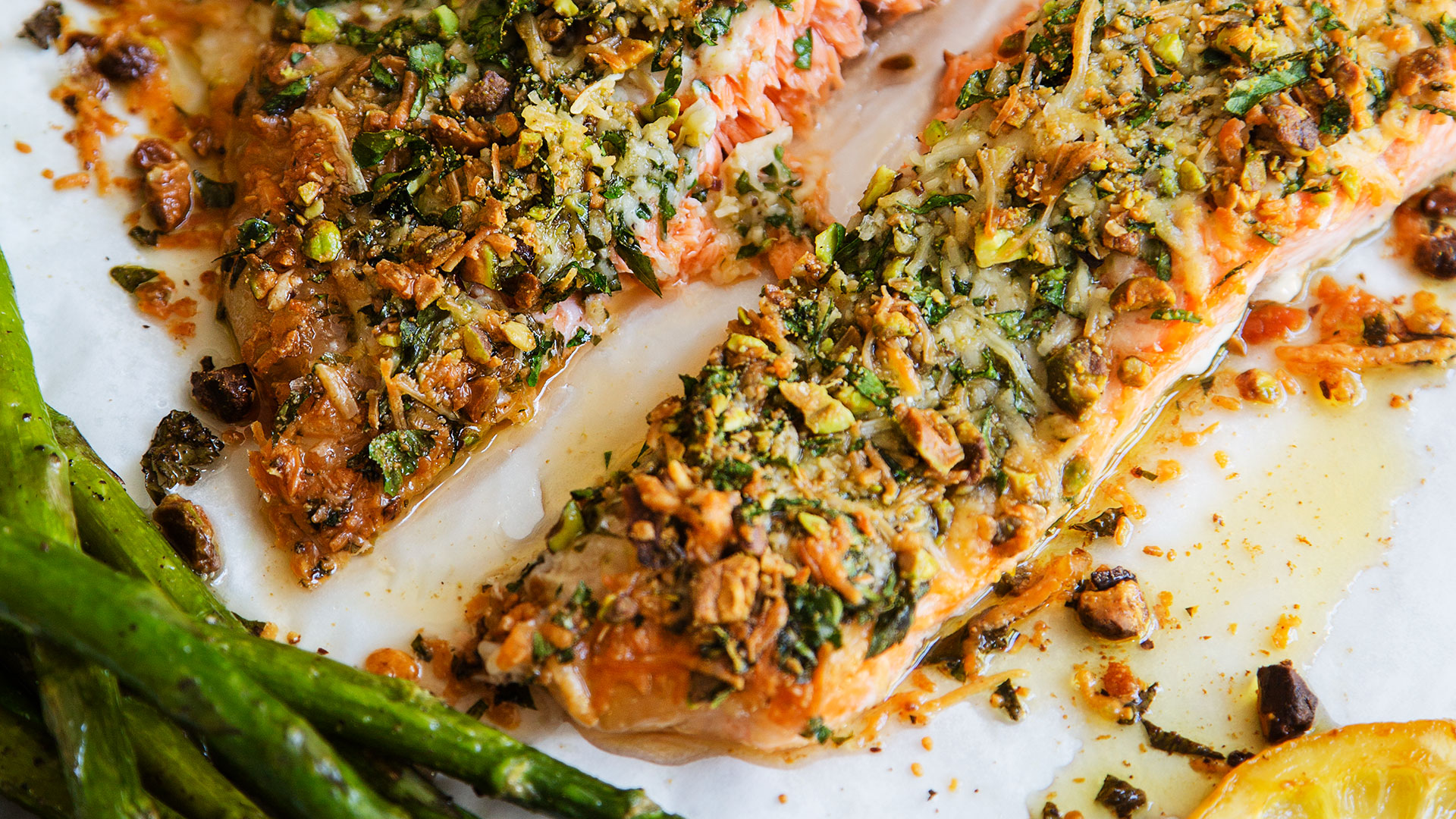 This is one of my favorite dishes ever and my go-to cooking method for salmon. The nutty crust keeps the fish so juicy. The salty crust is the perfect match with the sweet salmon. You can swap in whatever fish you like!
Yield
4
Ingredients
1/2 cup California Shelled pistachios, roughly chopped
1 cup grated parmesan
1/4 cup chopped parsley
1 whole salmon side, boneless skin on
salt
pepper
1 bunch asparagus, trimmed
1 lemon, sliced
Instructions
1.Preheat oven to 375F.
2.In a bowl mix pistachios, parmesan and parsley.
3.Place the fish on a baking tray covered with parchment paper and sprinkle with salt and pepper.
4.Top the fish with the the pistachio crust mixture.
5.Add the asparagus and lemon slices to the pan and roast for about 20 minutes. The topping should be golden and when you poke the fish with a fork the flesh should break apart easily.
6. Serve the salmon sliced with the asparagus and lemon slices.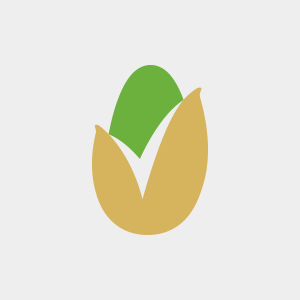 American Pistachio Growers (APG) is a non-profit trade association representing over 800 grower members in California, Arizona, and New Mexico.