Pistachio & Chili Crusted Shrimp with Pistachio Rice
Courtesy of Sweet Paul Magazine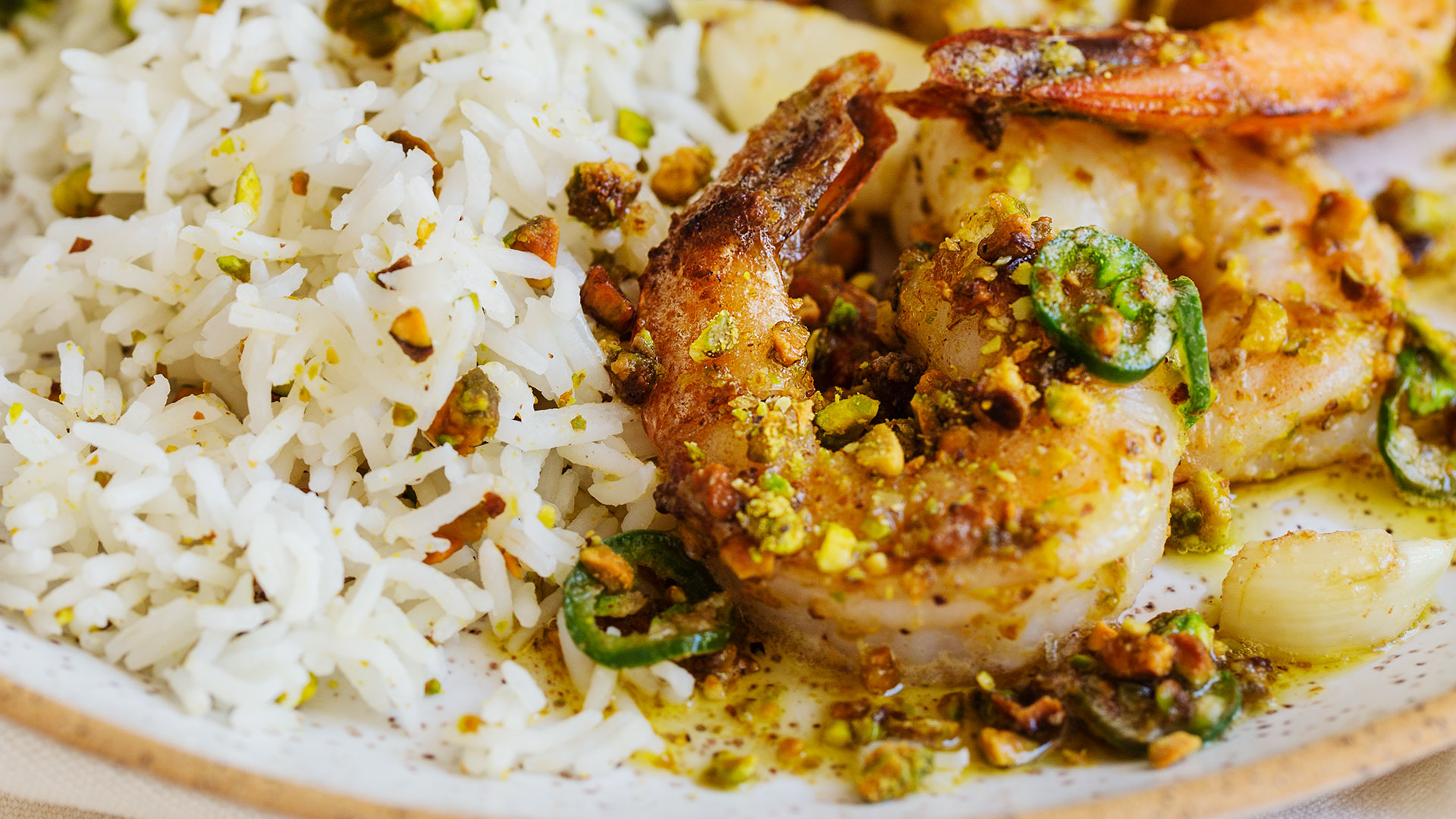 This is hands down my new favorite way to prepare shrimp! The crust is simple and doesn't overwhelm the sweet shrimp like a heavy batter sometimes does. You don't need to buy the biggest shrimp, and frozen shrimp works great too. I love to serve this shrimp alongside rice with a little bit of the crust mixture added.
Yield
4
Ingredients
1 cup California Shelled pistachios
24 cleaned raw shrimp
salt
2 tablespoons butter
1 green chili, thinly sliced
6 cloves of garlic, halved
juice from 1 lime
Instructions
1.Place the pistachios in a blender and blend until it's ground to a fine texture similar to nut flour. I like it to have some larger bits which add texture to the crust.
2.Place the shrimp in a bowl, add a little salt and mix well.
3.Dip each shrimp into the pistachio mixture and press it into the shrimp so as much as possible sticks to it.
4.Melt butter in a medium hot pan and add the chili and garlic and allow to cook for about 2 minutes.
5.Cook the shrimp for 3-4 minutes or until they are pink on both sides.
6.Add the lime juice and 1 tablespoon of the pistachio mixture to the pan and cook for 1-2 minutes/
For the Pistachio Rice I prepare my favorite rice or ancient grain according to the directions on the package. Once it's done I add about 2 tablespoons of the pistachio crust mixture and fluff it in gently.
Ready to serve!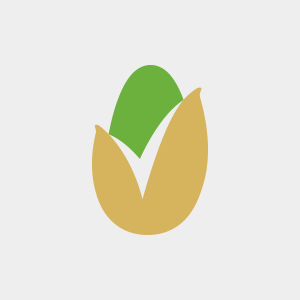 American Pistachio Growers (APG) is a non-profit trade association representing over 800 grower members in California, Arizona, and New Mexico.