Pistachio Cookie Tree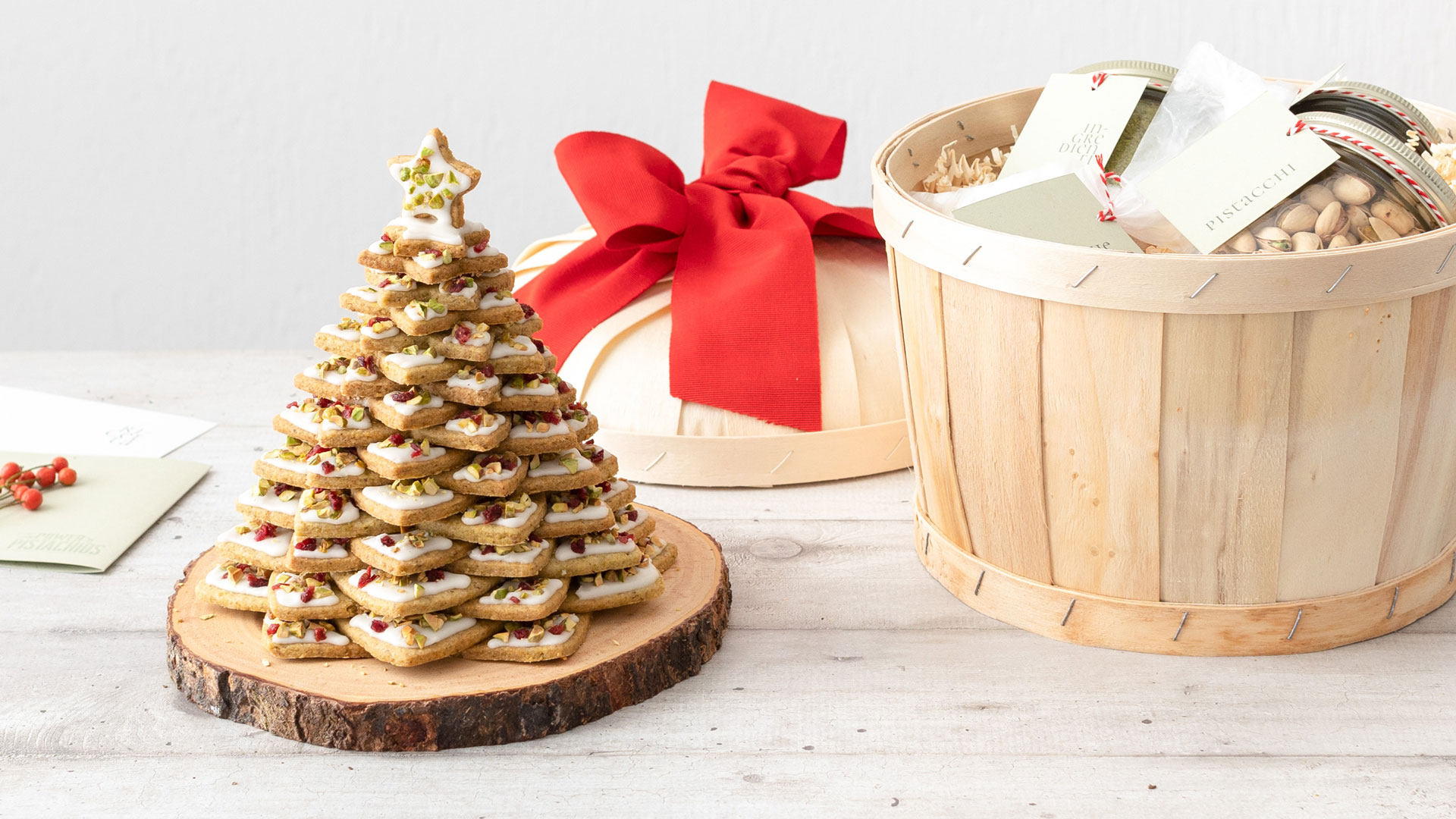 Yield
20-layer cookie tree
Ingredients
Cookies
4 2/3 cups flour
1 tsp baking powder
2 tsp salt
1 ½ cup pistachio flour
2 cups butter, chilled
1 cup sugar
1 1/4 brown sugar
2 eggs
Decorations
1 ½ cup powdered sugar
4 ½ tsp meringue
2 ¾ tbsp water
2/3 cup pistachios, chopped
¼ cup cranberries
Instructions
Cookies
Grind American pistachios in a mixer until they achieve a flour-like consistency. In a bowl, add flour, pistachio flour, baking powder, salt, white and brown sugar. Mix the ingredients together. Cut the cold butter into small pieces and blend into fine crumbs or chop into crumbs with a knife. Add in the butter and eggs and beat together.
Form a flattened loaf with the dough, then wrap it in plastic wrap and place in the fridge for at least 3 hours.
After 3 hours of chilling the loaf, roll out the dough to a thickness of .5 cm on a sheet of baking paper and cut out into stars using a knife or star-shaped cookie cutters, starting with a large star and making each one smaller and smaller. Remove the excess dough between the stars to knead and cool in the fridge for additional stars. Place star-shaped cookies in the oven and bake at 325 degrees Fahrenheit for 20 minutes.
Once stars are all fully cooked, let cool before assembling.
Tree Assembly
Chop and blend meringue until powder. Place the powdered meringue in a bowl with the powdered sugar and water, then mix together. Place the icing mixture into a piping bag with a smooth decorating nozzle 2mm in diameter, or cut a disposable bag very close to the tip and use without a decorating nozzle.
Stack the two largest stars, offsetting the tips. To ensure they stay in place, you can add some melted white chocolate to the center of the larger star. Decorate the tips of the bottom star with icing, chopped pistachios and cranberry pieces.
Overlap the third cookie and decorate the tips of the second star. Repeat this process until you reach the last star. Cover the last star with icing, pistachios and cranberries, then place on top of the cookie tree.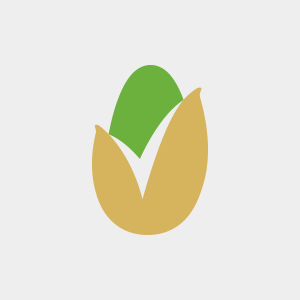 American Pistachio Growers (APG) is a non-profit trade association representing over 800 grower members in California, Arizona, and New Mexico.