Pistachio Crumble Tacos with Avocado Lime Crema
By Liz Weiss, MS, RDN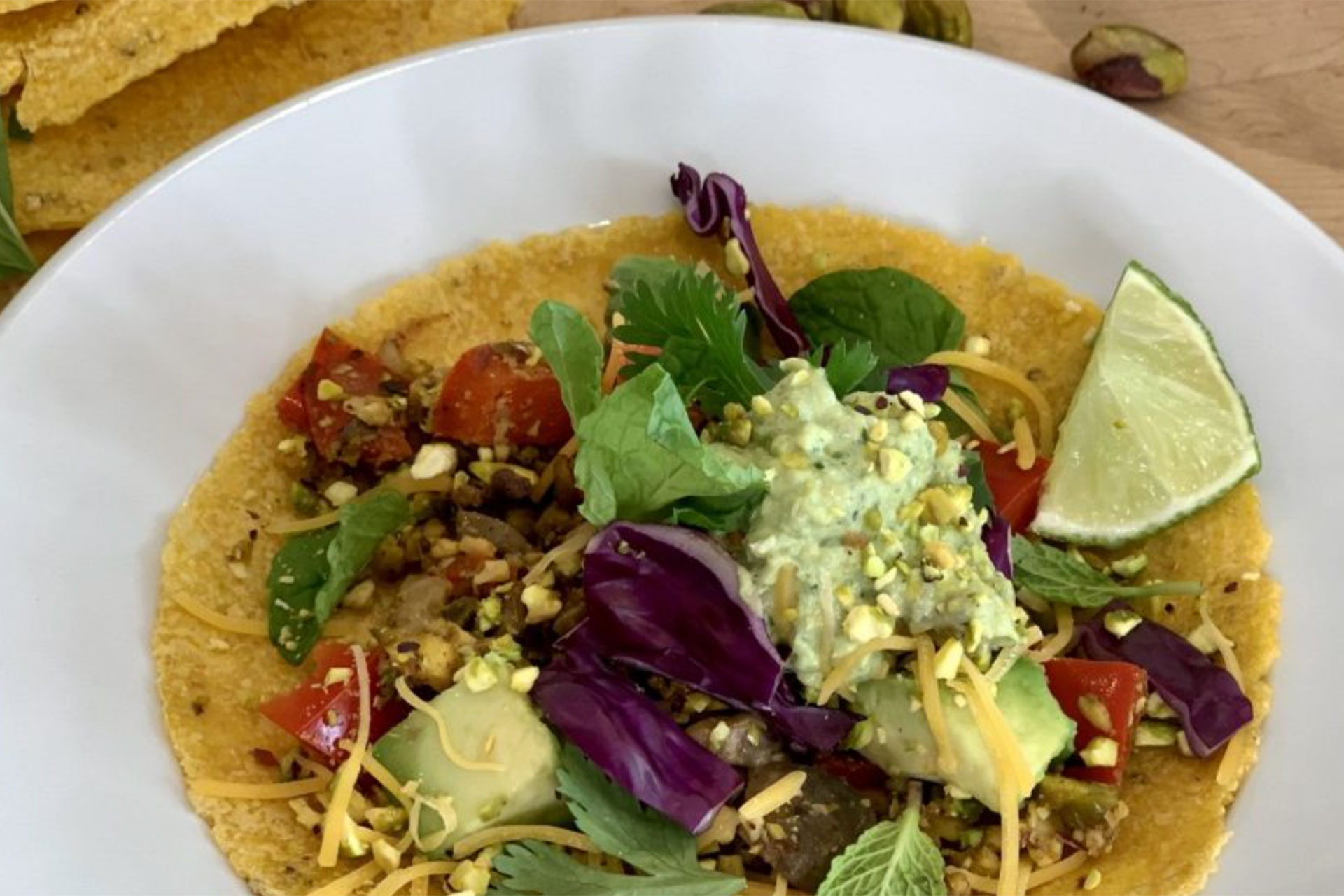 Photo By: Liz Weiss, MS, RDN
Yield
4 servings (2 tortillas and crema)
Ingredients
Pistachio Crumble Filling
3/4 cup shelled unsalted pistachios, divided
1 Tbsp. extra-virgin olive oil
1 small red bell pepper, cut into ½-inch dice (about 1 cup; reserve a few tablespoons for the topping)
4 ounces button mushrooms, roughly chopped (1¼ cups) 
1/2 cup onion, finely diced
1 garlic clove, minced
1 tsp. ground cumin
1/2 tsp. dried oregano
1/2 tsp. chili powder
1/4 tsp. chipotle powder
kosher salt, to taste
8 corn tortillas, warmed
Avocado Lime Crema
1/2 ripe avocado, peeled and pitted
2 Tbsp. plain reduced-fat Greek yogurt
Juice of half a lime, about 2 Tbsp.
2 Tbsp. chopped pistachio 
2 Tbsp. fresh cilantro leaves, roughly chopped
2 Tbsp. fresh mint leaves, roughly chopped
1/8 tsp. kosher salt
A few pinches chipotle powder
Instructions
Place all pistachios in food processor and pulse several times until roughly chopped. Set nuts aside and wipe bowl of food processor clean.
Heat oil in large nonstick skillet over medium-high heat. Add bell pepper, mushrooms, onion, garlic, cumin, oregano, chili powder and chipotle powder and cook, stirring frequently, until vegetables are tender, 7 to 8 minutes. (Adjust heat if it's too high.) Stir in ½ cup of chopped pistachios, and season with salt, to taste. 
For crema, place avocado, yogurt, lime juice, 2 Tbsp. chopped pistachios, cilantro, mint, salt and chipotle powder in bowl of food processor. Pulse until all ingredients are well combined. Season to taste with additional salt and chipotle powder, if desired.
Top corn tortillas evenly with pistachio filling; top with avocado crema and remaining chopped pistachios. Add optional toppings as desired such as avocado slices, chopped cabbage, diced bell pepper, cilantro and mint leaves, salsa or shredded reduced-fat cheese.
---
Per serving: 338 calories, 19 g total fat (3 g saturated fat, 0 g trans fat), 1 mg cholesterol, 38 g carbohydrates, 11 g protein, 9 g dietary fiber, 118 mg sodium, 6 g sugar.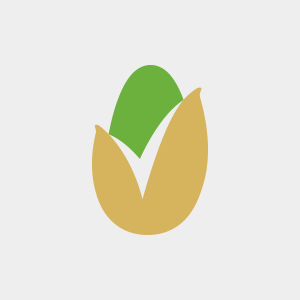 American Pistachio Growers (APG) is a non-profit trade association representing over 800 grower members in California, Arizona, and New Mexico.