Pistachio Crusted Calamari with Easy Beurre Blanc Sauce
Courtesy of Sweet Paul Magazine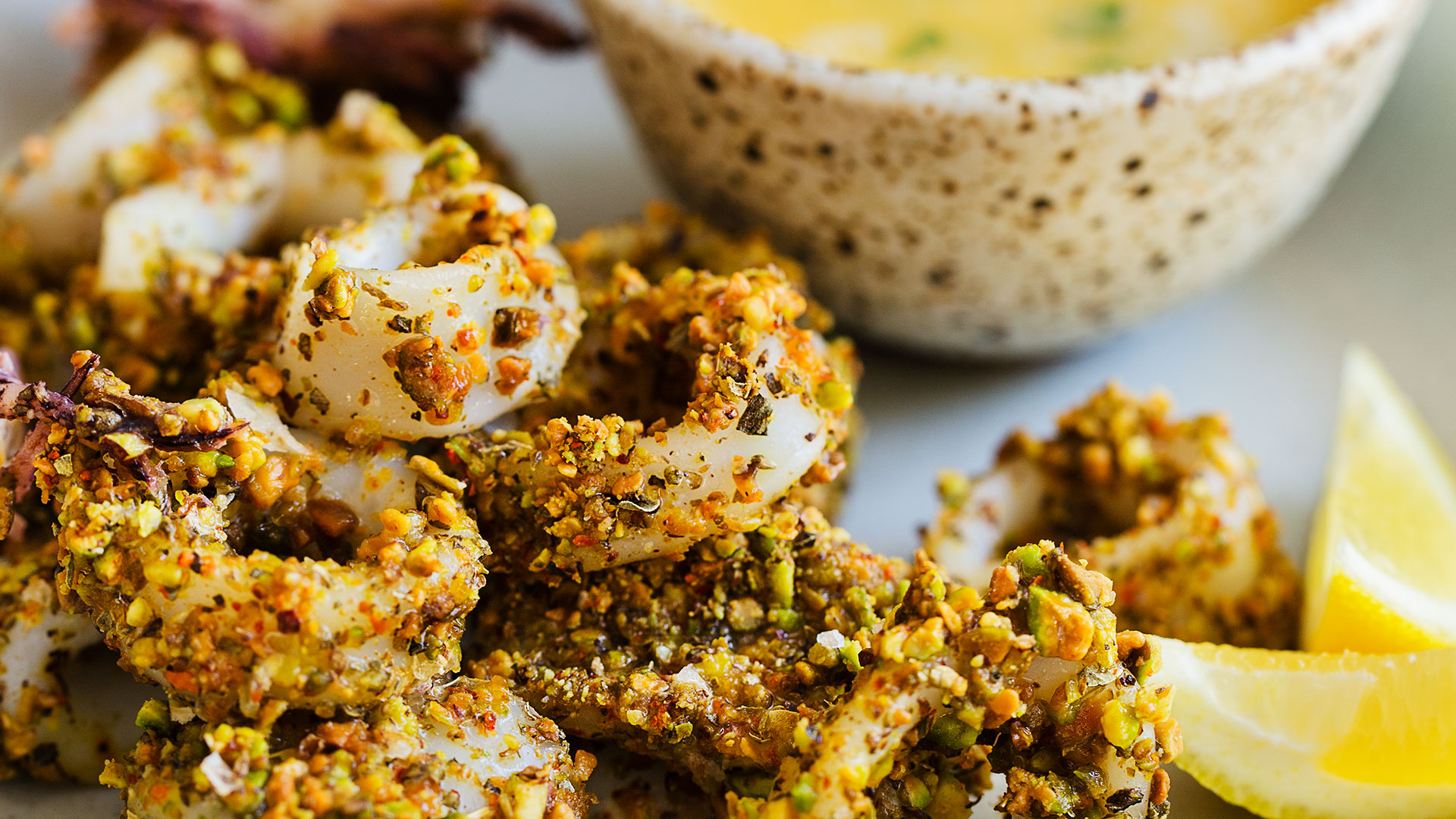 This is such a healthy and doable option for calamari. Usually it's heavy and deep fried but this pistachio crust makes them so crispy and delicious.  Serve with a little beurre blanc sauce for dipping.
TIPS!
This sauce is delish on all seafood, especially salmon!
Yield
4
Ingredients
1 cup California shelled pistachios
1/2 teaspoon salt
1/2 teaspoon cayenne pepper
1 teaspoon oregano
16 oz calamari, sliced into 1/2" pieces
1 egg
2 tablespoon water
Beurre Blanc
2 shallots, finely chopped
2 cups dry white wine
2 sticks cold butter, cut into small cubes
salt and pepper
2 tablespoon finely chopped parsley
Instructions
1.Heat oven to 350F.
2.Place the pistachios in a blender and blend until the consistency is almost like flour.
3.Place in a bowl and mix in salt, cayenne and oregano.
4.Beat egg and water in another bowl.
5.Dip the calamari first in the egg mixture, then in the pistachios.
6.Place on a baking tray covered in parchment paper.
7.Bake until golden, about 20 minutes.Serve warm with the beurre Blanc.
Beurre Blanc
1.Place shallots and wine in a saucepan and bring to a simmer.
2.Let it simmer until you have a reduced liquid, about 2 tablespoons.
3.Turn down the heat to lowest possible and start adding the butter, one piece at a time while you wish it into the wine.
4.Once all the butter is in and you have a smooth sauce season with salt and pepper.
5.Stir in parsley and the sauce is ready to serve.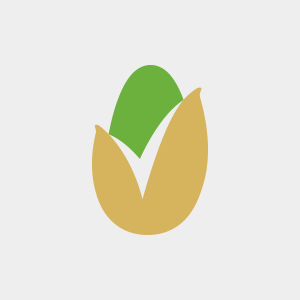 American Pistachio Growers (APG) is a non-profit trade association representing over 800 grower members in California, Arizona, and New Mexico.