Pistachio Sticks
By Food Stylist Sandra Schumann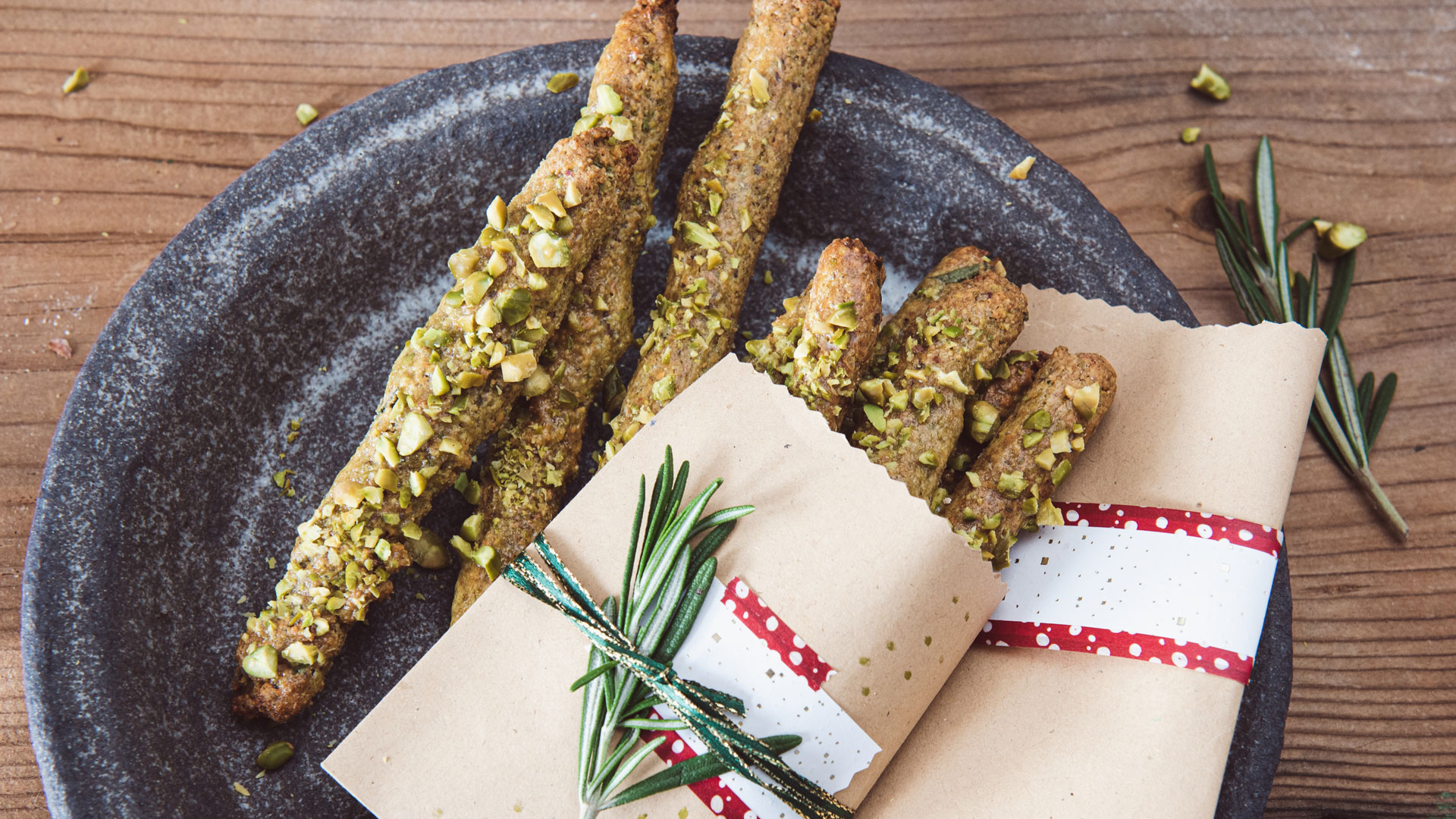 Yield
10 sticks
Ingredients
3/4 cup pistachios, roasted and shelled
3/4 tbsp marzipan paste
1/2 cup dried apricots
1 sprig of rosemary
1 egg white
25 g sugar
1 tsp honey
1 tbsp flour
Instructions
Finely grind 1/3 cup of pistachios in a food processor. Add the marzipan, apricots and a few rosemary needles and finely grind again.
Put the mixture in a bowl and knead with the egg whites, sugar, honey and flour to form a dough.
Preheat the oven to 325 F (top/bottom heat) and line a baking tray with baking paper. Roll 10 sticks about 9 inches long from the dough. Finely chop the remaining pistachios and roll the sticks in them.
Spread the pistachio sticks on the baking sheet and bake in the oven (center) for 10-15 minutes until golden brown.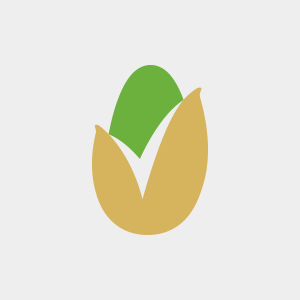 American Pistachio Growers (APG) is a non-profit trade association representing over 800 grower members in California, Arizona, and New Mexico.