Pistachio Thumbprint Cookies
by Anthony Michael Contrino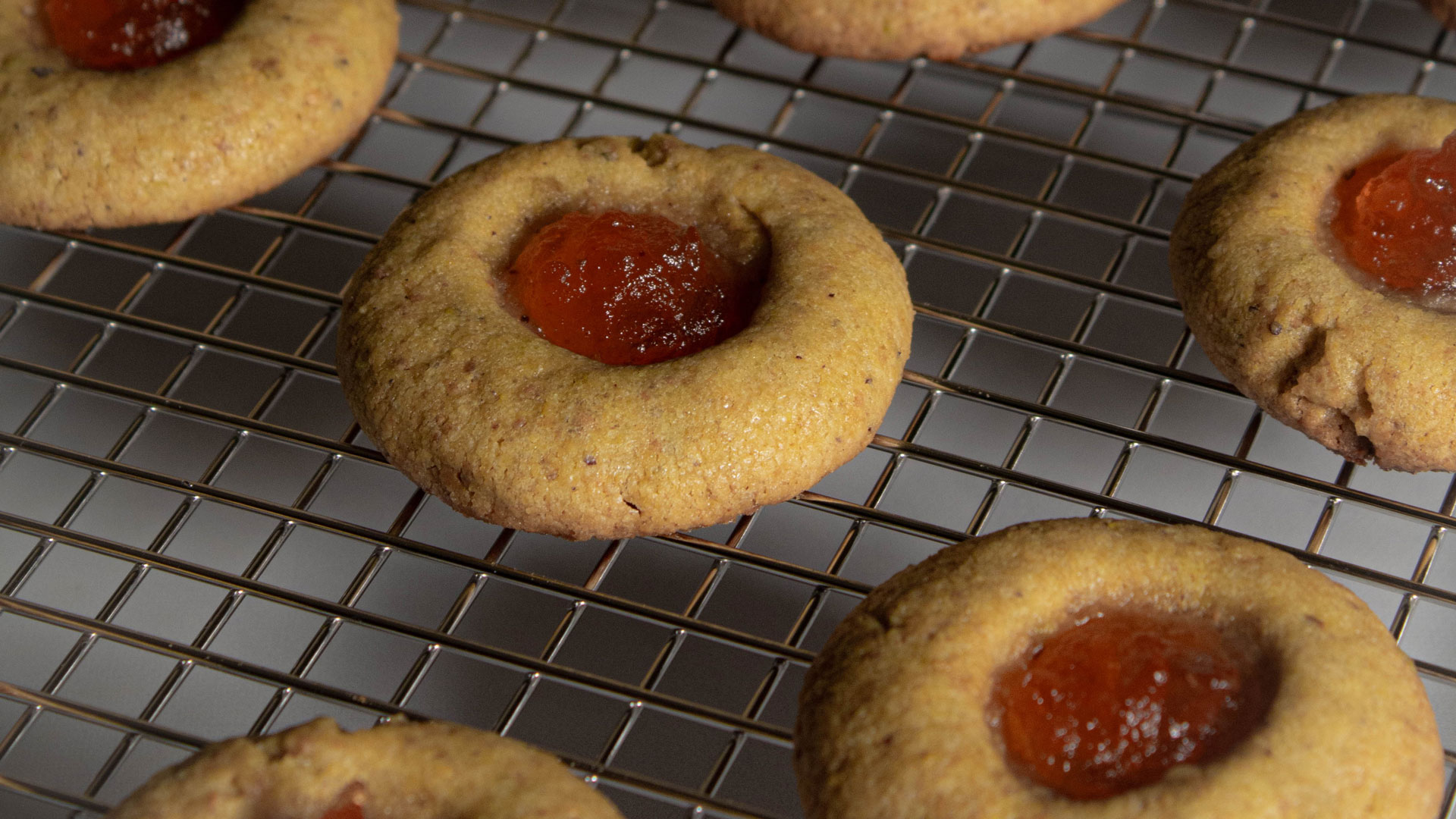 Yield
approximately 2 ½ dozen
Ingredients
¾ cup American pistachios
4 ounces butter (1 stick) unsalted butter, room temperature
½ cup sugar
1 large egg yolk, room temperature
1 cup all-purpose flour
1 tablespoon cornstarch
½ cup apple jam or apple cider jelly, stirred to loosen
Instructions
Preheat the oven to 350 degrees.
Using a mini chopper, pulse the pistachios until finely ground; transfer to a medium-sized bowl.
Add the flour and cornstarch and whisk until well combined; set aside.
In a large bowl, using a hand mixer, cream the butter and sugar until lightened, about 2 minutes.  
Add the yolk and mix until well combined.
Add the dry ingredients and mix until all the flour is absorbed and crumbs form.
Using your hands, gently press the crumbs into a solid mass, kneading it a couple of times.
Using a small cookie scoop (1 tablespoon) scoop out mounds of dough and transfer to two parchment-lined sheet pans, leaving 2" of space between the cookies.
Roll the mounds into balls, softening the dough with your hands.
Gently press your thumb into the center of each ball to create a well.  
Refrigerate for at least 15 minutes, up to an hour.
Pipe a dollop of jam into the center of the well.
Bake until the cookies begin to lightly brown around the sides and are mostly set, for 12 to 14 minutes.
Cool on the baking sheet for five minutes before carefully transferring to a cooling rack to cool completely.  The cookies will keep well in an airtight container for up to 5 days.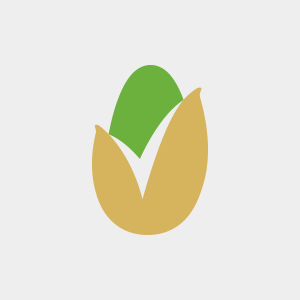 American Pistachio Growers (APG) is a non-profit trade association representing over 800 grower members in California, Arizona, and New Mexico.