Pumpkin Spice & Pistachio Cupcakes
by Anthony Michael Contrino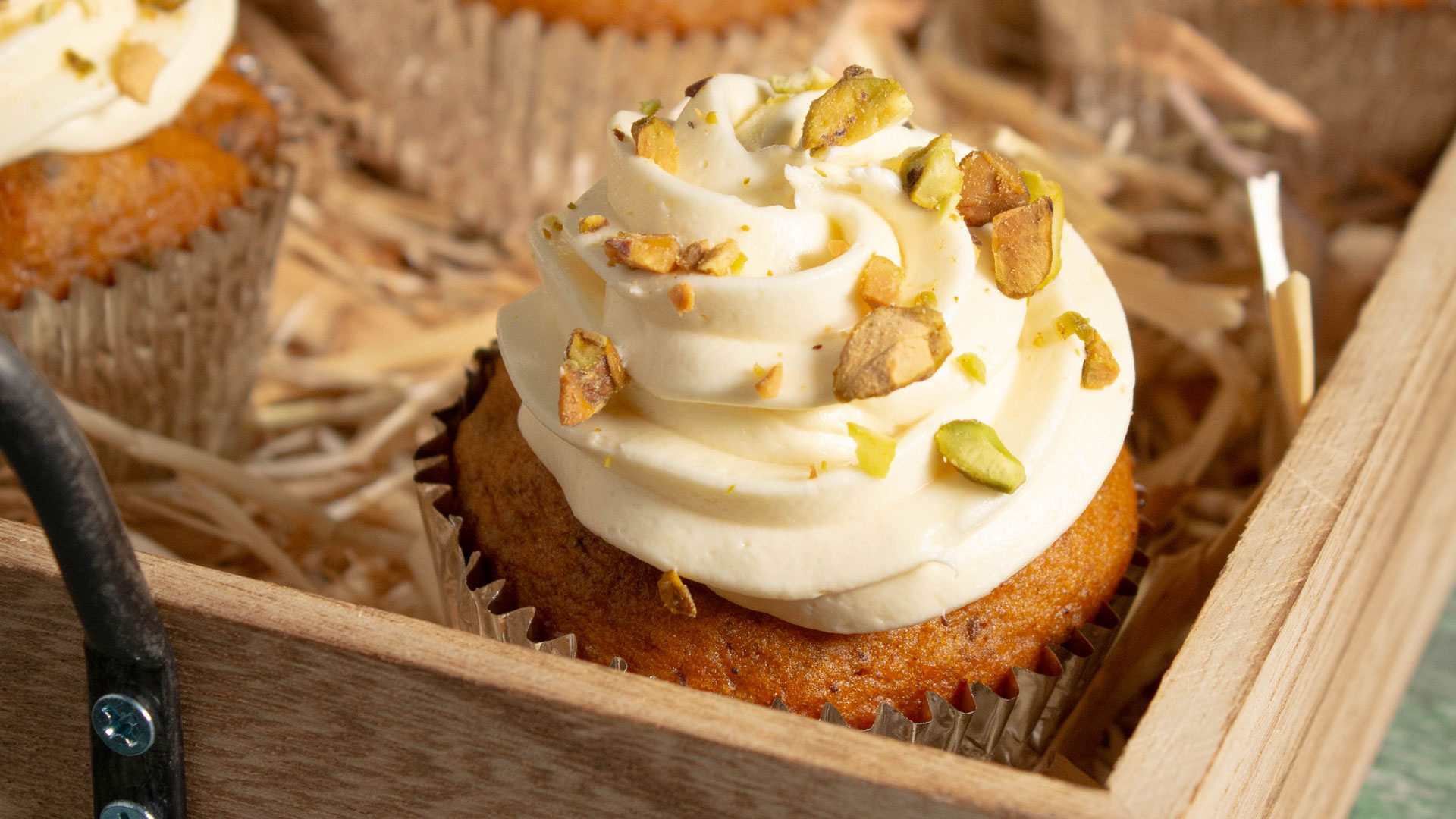 Yield
12 cupcakes
Ingredients
For the cupcakes
¾ cup American pistachios, finely chopped
1 cup all-purpose flour
½ teaspoon baking soda
1 teaspoon baking powder
½ teaspoon kosher salt
1 teaspoon ground cinnamon
½ teaspoon ground ginger
¼ teaspoon freshly grated nutmeg
⅛ teaspoon ground cloves
2 large eggs, room temperature
½ cup vegetable oil
½ teaspoon vanilla extract
½ cup packed light brown sugar
¼ cup granulated sugar
1 cup pumpkin puree
For the Cream Cheese Frosting
1 (8-ounce) block cream cheese
4 ounces (1 stick) unsalted butter
1 ⅔ cups confectioners' sugar, sifted
½ teaspoon vanilla extract
½ cup American pistachios, rough chopped, for garnish
Instructions
Preheat the oven to 350 degrees and line a 12-cavity cupcake pan with aluminum cupcake liners.
MAKE THE CUPCAKES:  In a medium-sized bowl, whisk the pistachios, flour, baking soda, baking powder, salt, cinnamon, ginger, nutmeg and cloves until well combined; set aside.
In a large bowl, whisk the eggs until smooth.
Drizzle in the oil, whisking constantly, until emulsified.
Add the vanilla extract and whisk to combine.
Add the light brown sugar and sugar and whisk until well combined.
Add the pumpkin puree and whisk until well combined.
Add the dry ingredients and whisk until just combined.
Divide the batter evenly into the prepared cupcake pan, filling each cavity about ⅔ full.
Bake until a toothpick comes out cleanly when inserted to the center of the cupcakes, for 18 to 22 minutes.
Carefully transfer the cupcakes from the pan to a cooling rack; cool completely.
Meanwhile, MAKE THE FROSTING:  In a stand mixer fitted with the paddle attachment, cream the cream cheese and butter, scraping the sides as necessary, until light and fluffy, for 3 to 5 minutes.
Add the sugar and vanilla and mix until very well combined, for 2 to 3 minutes.
Transfer the frosting to a piping bag fitted with a medium-sized star tip.
Pipe rosettes on the cupcakes and garnish with the pistachios. 
Refrigerate for up to 5 days, serve at room temperature.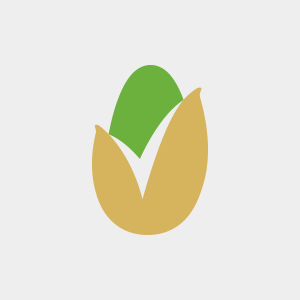 American Pistachio Growers (APG) is a non-profit trade association representing over 800 grower members in California, Arizona, and New Mexico.