California Pistachio Acreage/Production Expected to Surge in Coming Decade
Production report from American Pistachio Growers estimates California acreage will top 811,000 acres and production will reach 2.08 billion pounds in 2031
FRESNO, CA –  A new production report, commissioned by American Pistachio Growers (APG), underscores an undeniable fact - the U.S. pistachio industry's preeminence as a world leader in growing the popular nut will continue in the coming decade. With a projection of annual bearing acres in California running at a 5 percent annual growth clip, the state's pistachio growers are on a trajectory to shake more than 2 billion pounds from their trees by 2031.
The projections by Dennis H. Tootelian of the Tootelian Company of Sacramento forecasts annual pistachio production from 2023 through 2031. His study focused on California, which provides 99 percent of total U.S. production. Pistachios are also grown in Arizona, New Mexico and Texas.
Projected Pistachio Production: 2023 Through 2031 - Executive Summary
 
For the 2023 pistachio crop, which California growers are currently harvesting, Tootelian pegs the crop as 1.36 billion pounds from 453,750 bearing acres. His study projects the rise in new plantings, number of new bearing acres and total annual production in California for each of the next nine years.
New plantings of pistachios are projected to mirror what growers have planted on an annual basis in the past decade. Tootelian said that will mean the total number of acres in California will grow by 28,489 per year, from 2023 through 2031, to total nearly 811,300 acres.
As new orchards mature, the number of bearing acres is expected to grow at a rate of 5.1 percent annually. That will mean the 2031 crop will come from 668,850 bearing acres. Non-bearing acres are counted as trees in their first year of being planted through year five. Measurable production begins in the 6th year, the year they are considered "bearing" acres.
Tootelian's forecast takes into account the alternate bearing characteristics of pistachios. Pistachio trees tend to fluctuate between "on" years of high yields followed by "off" years of lower yields. This year is an "on" year when he expects the harvest of 1.36 billion pounds. He expects this "on" year/"off" year cycle to continue with an "on" year in 2031 of 2.08 billion pounds.
Interest in pistachios has grown steadily in recent years, not only in California, but also in the Southwest where orchards are thriving in Arizona and New Mexico. Texas has also emerged as a contributor to the U.S. pistachio industry, according to APG President Richard Matoian. Data from the new production projections will be employed in a variety of ways to help guide decision-making in marketing and consumer education.
"It was time for our industry to update industry crop projections as we chart the course for the future," Matoian said. "This information is very helpful to anticipate the expected crop production in a given year and to implement effective plans to market each year's harvest. Backed by the support of our industry, APG is uniquely positioned in the domestic and international markets to help sustain the economic viability of U.S. growers."
Tootelian noted that total number of acres devoted to pistachio production is nearly five times what it was 20 years ago and the number of bearing acres has more than doubled in the last decade, growing at nearly 9.2 percent annually. With the new projections, Matoian said the industry will need to rise to meet the challenges of larger harvests coming in the future.
"It took the industry 30-plus years to reach its first billion-pound crop," Matoian noted. "It will take less than 10 years to double that production to 2 billion pounds."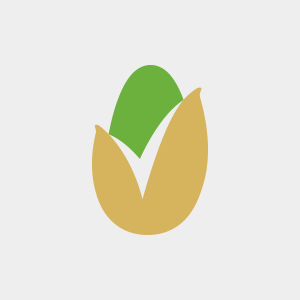 American Pistachio Growers (APG) is a non-profit trade association representing over 800 grower members in California, Arizona, and New Mexico.
Friday, September 22, 2023