President Signs Bill That Funds Navel Orangeworm Facility
$6 million package within 2020 Federal Budget Appropriation Bill
FRESN0, CA - December 20, 2019 - Members of California's congressional delegation were key in including $6 million in the federal spending bill signed today by President Trump that will accelerate the battle against the navel orangeworm (NOW), the major pest of pistachios and other important tree nut crops in the western United States.  Congressional representatives, working closely with American Pistachio Growers and other agricultural groups have secured new federal funds to ramp up production of sterile NOW moths at an existing U.S. Department of Agriculture (USDA) facility in Phoenix, Arizona that has proved pivotal in using sterile insect technology to combat serious agricultural pests.
For the past four years, the Navel Orangeworm Sterile Insect Technology (NOW – SIT) facility in Arizona has reared and produced sterile NOW moths under the direction of USDA's Animal and Plant Health Inspection Service (APHIS) for distribution by airplane over about 1900 acres of pistachio and almond orchards in Kern County.   
APG Executive Director Richard Matoian said the pistachio industry and other commodity groups have co-invested in the project for four years but federal funds have been insufficient to expand the program more widely to other agricultural regions of California's San Joaquin Valley where NOW is a persistent problem. Should the funding expire, the affected industries would suffer significant losses. That's why APG took the lead in pressing for the new funds, working in concert with California's tree nut industries and their representative organizations.
"We led three delegations of APG members to Washington, D.C. to lobby Congress and we had a strong, persistent government relations team in D.C. that guided this effort through," said Jim Zion, Chair of the APG Government Policies & Partnerships Committee. "But this important advancement in the war against NOW would not have been achieved without our members of Congress who really made it happen."
Growers have deployed an Integrated Pest Management (IPM) approach for decades to keep NOW at bay using winter sanitation to reduce overwintering populations of NOW, pheromones to confuse moths and disrupt mating at key times during the growing season, and when necessary, the safe, judicious use of pesticides. These tools are vital as California's tree nut industry, valued at more than $12 billion, suffers NOW losses estimated at nearly $800 million annually.  
In their larval stage, navel orangeworms damage developing nuts, which become a vector for aflatoxin, degrading crop quality and can cause export shipments to be rejected. Due to the threat posed by NOW to California's tree nut industry, growers and processors have funded more than 130 research projects on NOW control and conducted more than 55 studies on aflatoxin.
"Every commodity affected by navel orangeworm saw the great benefits of funding the NOW-SIT facility," said Ted Sheely, Chair of the NOW Action Committee. "With this powerhouse of agricultural groups signing on to this legislative push, we were able to successfully navigate the legislative appropriations process."
In pursuing an area-wide management approach using the sterile insect technology for NOW, ag groups hope to repeat the success that western cotton growers experienced in their battle against the pink bollworm. The same Phoenix facility that produced and distributed millions of sterile pink bollworm moths daily for five decades has successfully been converted over to producing sterile NOW. 

"After visiting the Arizona facility and seeing firsthand the potential of this novel approach to fighting NOW, it was clear how essential this program is to nut growers in California," said Robert Nash, APG's Director, Government Relations. "We had the knowhow and the resources to spearhead the federal funding advocacy effort."
The pilot program for NOW provides an opportunity to combine SIT approach with other consistently applied area-wide management measures across the program area as a cooperative effort by the agricultural industry, USDA, the California Department of Food and Agriculture, and the Arizona Department of Agriculture. The operational elements of the program include mapping of almond and pistachio acreages and locations, intense monitoring, control using cultural practices, mating disruption with pheromones, carefully timed pesticide applications, and testing the additional benefits of sterile NOW moth releases.  Richard Matoian said the goal of this holistic approach is to fight NOW more effectively while also safeguarding the environment.
"This program is aimed at NOW suppression. No single element of this Integrated Pest Management strategy alone has the capability to arrest and reverse pest populations," said Richard Matoian.  
"But adding the sterile moth technology to the IPM toolbox, and making it more widely available to growers, is a quantum leap forward to helping us accelerate the war on this serious pest."
APG is a non-profit trade association representing more than 800 growers and member processors in California, Arizona, and New Mexico.
---
Contact: Robert Nash
Mobile: 309-533-2305
Desk: 559-475-0435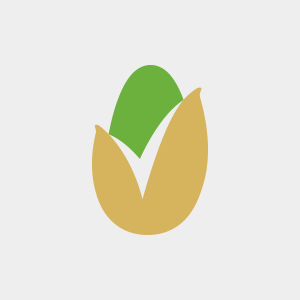 American Pistachio Growers (APG) is a non-profit trade association representing over 800 grower members in California, Arizona, and New Mexico.
Friday, December 20, 2019