American Pistachio Stuffed Mushrooms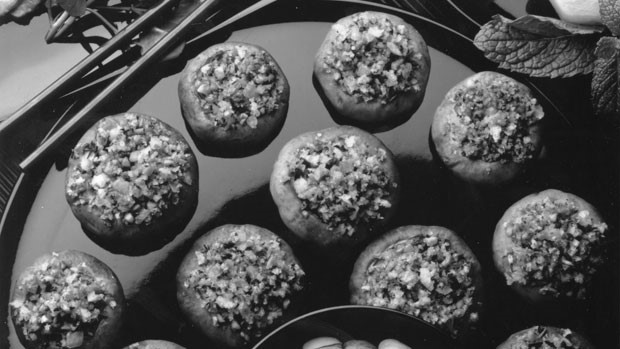 Yield: 20 appetizers.
Ingredients
20 Medium mushroom caps
3 tablespoons Minced onion
½ cup Butter or margarine, divided
⅓ cup Dry bread crumbs
¼ cup Natural American pistachios, chopped
2 tablespoons Chopped parsley
¼ teaspoon Marjoram, crushed
¼ teaspoon Salt
Instructions
Remove stems from mushroom caps; finely chop stems. Sauté stems and onion in ¼ cup butter until tender. Add bread crumbs, pistachios, parsley, marjoram and salt. Mix well. Spoon stuffing into mushroom caps. Place on baking sheet; drizzle with remaining melted butter. Bake at 350 degree F., 5 minutes or until hot.
Tip: American Pistachio Stuffed Mushrooms can be broiled instead of baked. Broil 6 inches from heat for 5 minutes until browned and thoroughly heated.