American Pistachios with Teriyaki and Dijon Mustard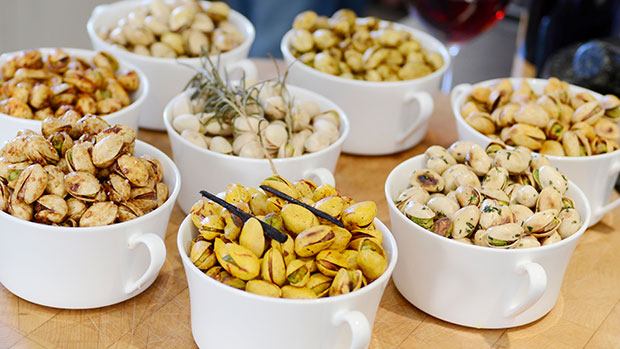 Yield
1 pound snacking nuts.
Ingredients
1 pound American Pistachios, in-shell
6 tablespoons Teriyaki sauce
2 tablespoons Dijon mustard
2 tablespoons Canola oil
Sea salt to taste
Instructions
Warm the canola oil in the pan or wok on your stove top, add the pistachios and lightly toast. Add the teriyaki sauce and Dijon mustard, coating the pistachios evenly; season with sea salt to taste. Remove from heat; serve hot in the vessel of your choice.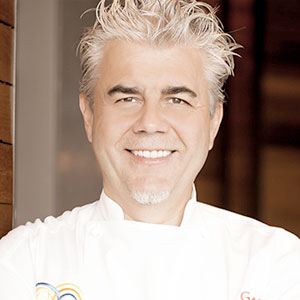 In 2017, Chef Grant laid the groundwork for the launching of two landmark projects: The Ned Hotel in London, and New Realm Brewery in Atlanta.