Asparagus-Buckwheat Salad with Roasted Pistachios and Poached Egg
By Sandra Schumann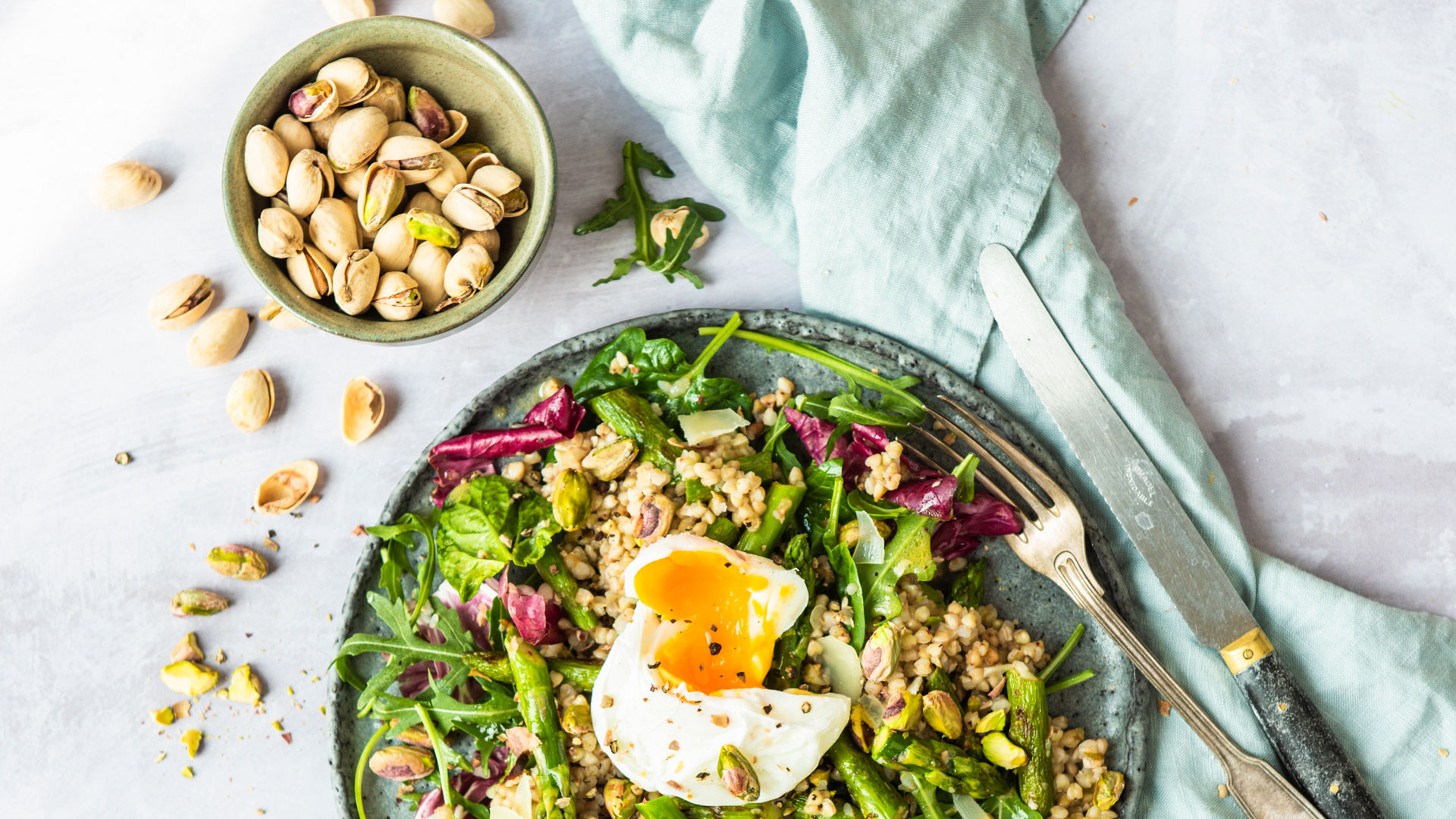 Prep Time: 15 min
Cook/Bake Time: 15 min
Yield
2
Ingredients
100g buckwheat
250g green asparagus
1 tbsp olive oil
1 handful roasted and salted pistachios, shelled
1 handful mixed greens
2 eggs
20g Parmesan
For the dressing:
½ orange
20 ml peanut oil
1 tsp Dijon mustard
1 tbsp honey
Salt and pepper to taste
Instructions
Squeeze orange and add juice and all the other ingredients into a glass jar and mix well.
Wash buckwheat and cook in salt water for about 15 minutes.  Drain and put aside. Add the dressing to buckwheat while still warm. 
Cut off the tough parts of bottom of the asparagus and discard. Then cut the rest into small pieces, setting the tops aside. Heat olive oil in pan and cook asparagus pieces for 5 minutes, then add the tops and cook for another 3-5 minutes. 
Roughly chop the pistachios. Wash and dry the salad. Put all ingredients except eggs and Parmesan into a bowl. Mix and arrange on two plates.
Poach the eggs and grate Parmesan into rough pieces, then arrange on top of each salad plate and serve.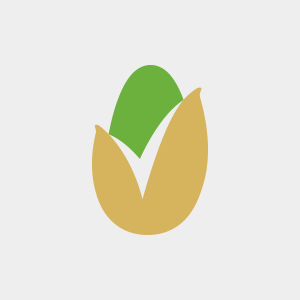 American Pistachio Growers (APG) is a non-profit trade association representing over 800 grower members in California, Arizona, and New Mexico.