Macaroons with American Pistachios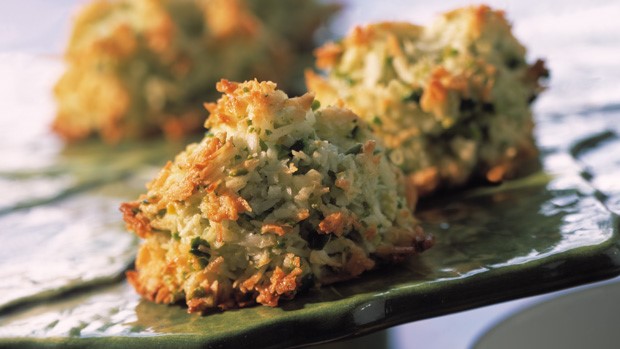 Yield: about 3 dozen cookies.
Ingredients
1 package Coconut
1½ cups Powdered sugar
⅔ cup Chopped shelled natural American pistachios
¼ cup Flour
¼ teaspoon Salt
2 large egg whites
1 teaspoon Vanilla
Instructions
Combine coconut, powdered sugar, pistachios, flour and salt. Combine egg whites and vanilla; add to coconut mixture and mix thoroughly. Drop by rounded tablespoonfuls onto greased cookie sheet and form into mound. Bake at 350° F. 15 to 17 minutes or until lightly browned.