Peach and Goat Cheese Burrata
By Schoolhouse Restaurant & Tavern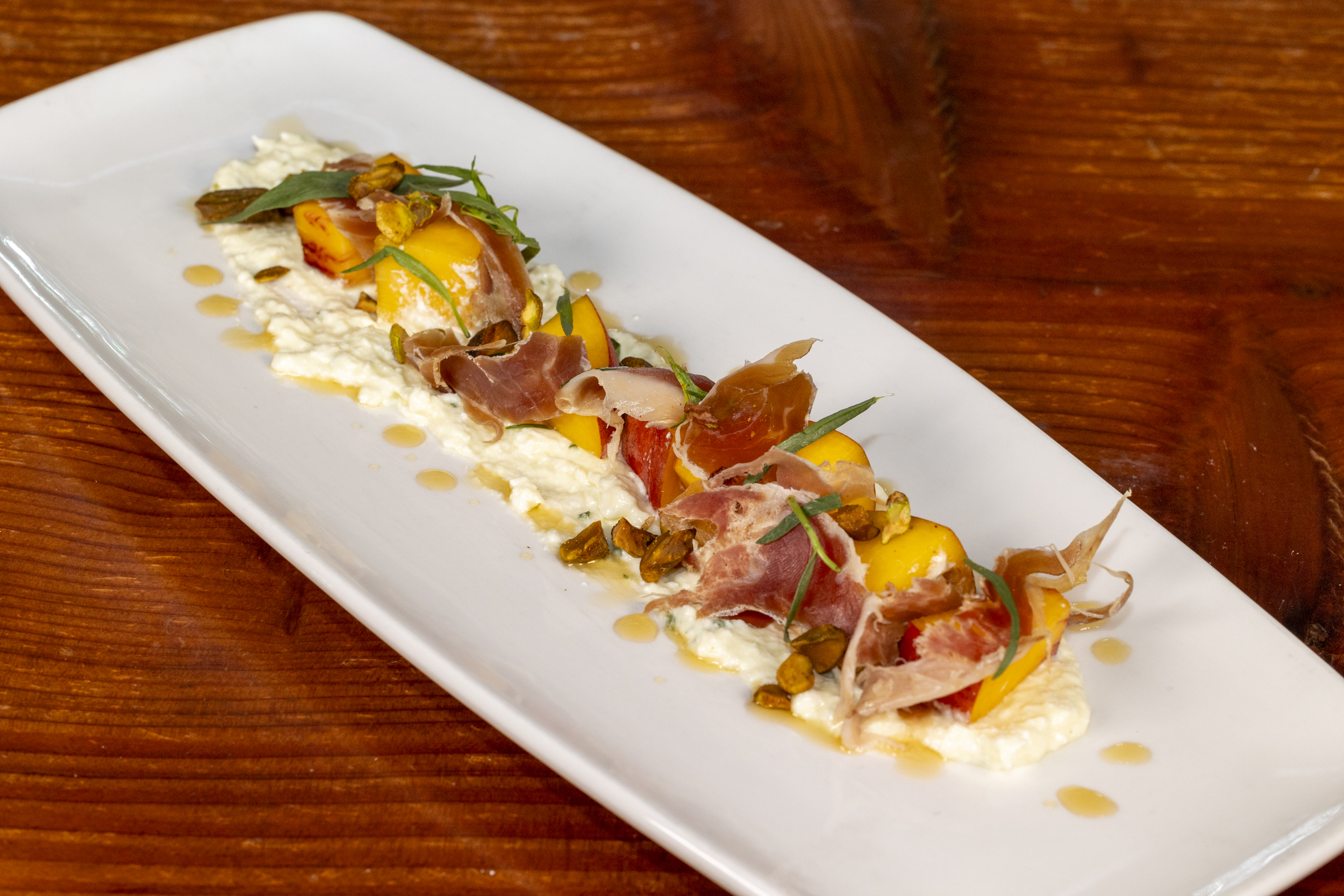 Yield
8 servings
Ingredients
Local Peaches, Serrano Ham, Fresh Tarragon
2 fresh local yellow peaches, pitted, thinly sliced
2 sprigs fresh tarragon, leaves picked from stem
4 oz Serrano ham (or prosciutto) thinly sliced, torn to smaller pieces
Goat & Burrata Cheese
4 oz burrata cheese
2 oz soft goat cheese
2 Tbsp extra virgin olive oil
1/2 tsp salt
1/4 tsp pepper
Spiced Pistachios
1/2 cup roasted salted pistachios
1 tsp extra virgin olive oil
1 dash cayenne pepper 
Cider Reduction
1/2 cup apple cider vinegar
1/4 cup apple juice
1/4  cup granulated sugar
Instructions
Local Peaches, Serrano Ham, Fresh Tarragon
Prepare as mentioned and set all ingredients aside separately. 
Refrigerate until use.
Goat & Burrata Cheese
In a mixing bowl combine the burrata, goat cheese, olive oil, salt and pepper. 
Blend all ingredients together with a spatula until smooth.
Refrigerate until use.
Spiced Pistachios
In a small mixing bowl combine the pistachios, olive oil, and cayenne pepper. 
Toss well to coat and set aside.
Cider Reduction
In a small sauce pot, combine vinegar, apple juice, and sugar. 
Cook the liquid on medium heat until it has reduced in volume by half. 
Place in a small storage container and refrigerate until use. 
Assembly
Spread the goat and burrata cheese mixture onto a large serving platter, or individual plates. 
Arrange the peaches, Serrano ham, pistachios, and picked tarragon over the cheese.
Refrigerate platter until use, then spoon the cider reduction over the top prior to serving. 
Accompany with sliced toasted baguette or crackers.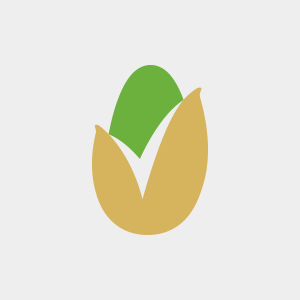 American Pistachio Growers (APG) is a non-profit trade association representing over 800 grower members in California, Arizona, and New Mexico.