Pistachio Baked Fish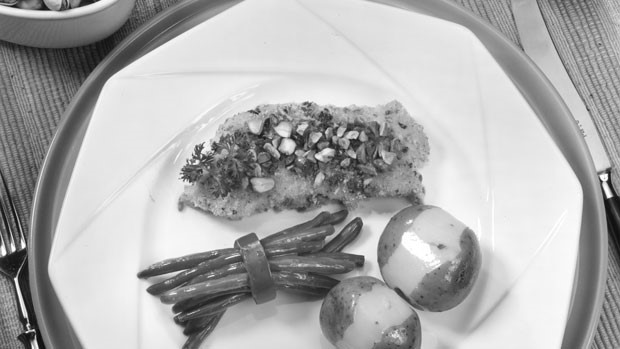 Yield: 4 to 5 servings.
Ingredients
1 pound Fresh of frozen fish fillets, thawed
½ cup Dry bread crumbs
½ cup Natural American pistachios, chopped and divided
2 tablespoons Grated Parmesan cheese
1 tablespoon Minced parsley
¾ to 1 teaspoon Dry mustard
Salt and pepper to taste
¼ cup Milk
2 tablespoons Butter or margarine, melted
Instructions
Cut fish into serving-size pieces. Combine breadcrumbs, ¼ cup pistachios, cheese, parsley, mustard, salt and pepper in shallow dish. Dip fish in milk and roll in crumb mixture; place in shallow greased baking dish. Drizzle with butter; sprinkle with remaining pistachios. Bake at 450° F. allowing 10 minutes per inch of thickness measured at its thickest part or until fish flakes when tested with fork.