Pistachio Biscotti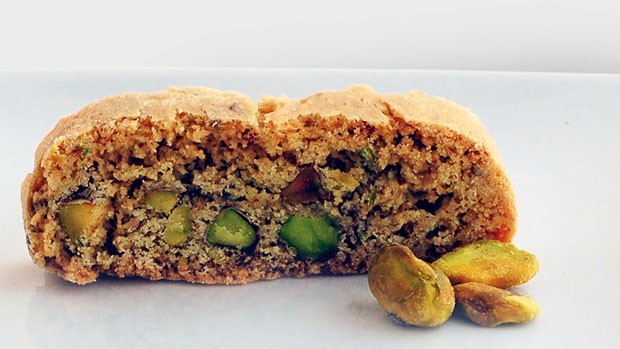 Ingredients
2 ¼ cups All-purpose flour
1 cup Granulated sugar
1 1/8 tsp Baking powder
7/8 tsp Baking soda
7/8 tsp salt
2 large Eggs
4 Tbsp + 1 tsp Olive oil
1 Tbsp+ 2 tsp Lemon zest
1 Tbsp+ 2 tsp Vanilla extract
1 ¼ cup Whole pistachios, Shelled
Instructions
Preheat oven to 350° F.
With an electric mixer, mix together the sugar and the lemon zest at medium speed for 1 minute. Add the all-purpose flour, baking powder, baking soda, and salt. Mix at low speed for 1 minute. Add the eggs, olive oil and vanilla extract. Mix at low speed for 5 to 7 minute until smooth. Add the whole pistachios and mix at low speed until evenly distributed. Put the dough on a lightly floured surface and cut into four pieces. Roll each half into a log, each 12 inches long by 1-inch high. Place the logs on an ungreased cookie sheet and bake for 20 minutes at 350°F. Let the logs cool for 15 minutes and then place on a cutting board. Slice each log into ½ inch thick pieces. Put the biscotti back on the cookie sheet and bake 20 minutes at 300°F. Let cool down for 15 to 20 minutes before serving.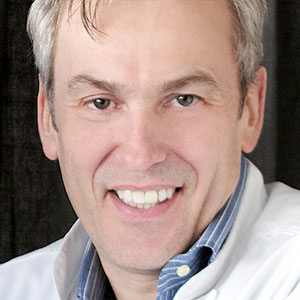 Jean-Yves brought his authentic French pastries to the masses thanks to his successful relationship with Williams-Sonoma.