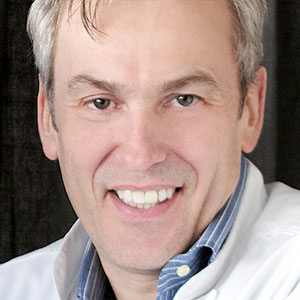 In France, Jean-Yves worked as a manager for Brioche Doree/Paris Croissant where he opened stores in London, Paris, Canada and New York. Jean-Yves subsequently moved to the U.S. and managed production for Saralan, a cookie manufacturer in South San Francisco.
After serving for several years as the Executive Pastry Chef at Harris' Restaurant in San Francisco, he founded Paris Delights which then merged with The Cheesecake Lady to form Galaxy Desserts.
Jean-Yves' creations have earned top honors in numerous food circles, most notably the National Association for the Specialty Food Trade (NASFT) Outstanding Dessert in the U.S. Award. His desserts have also appeared as top five finalists in the same NASFT awards category. His Croissants and Chocolate Lava Cake Batter have been featured five times on Oprah's Favorite Things and on Oprah's Favorite Breakfast (2002, 2005, 2006 and 2010 for the Butter Croissants and 2003 for the Chocolate Lava Cake Batter).
In 2010, Jean-Yves was a featured pastry chef in the world-renowned pastry magazine So Good. Over the years, Jean-Yves brought his authentic French pastries to the masses thanks to his successful relationship with Williams-Sonoma. Jean-Yves is also a member of the Research Chef's Association.