Pistachio-brie Crackers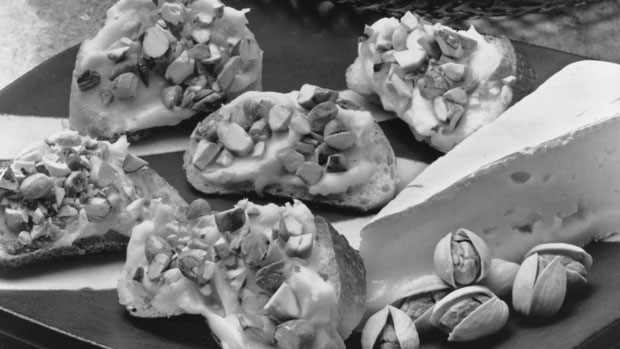 Yield: 3 dozen.
Ingredients
8 ounces Softened brie cheese
4 ounces Sweet butter
2 cups All purpose flour
3 ounces Coarsely chopped, shelled, natural American pistachios
Instructions
Cream butter and brie together; add flour and coarsely chopped pistachios; roll into two logs. Then roll logs in finely chopped pistachios. Wrap airtight and refrigerate for 12-24 hours, or freeze for longer storage.
Slice into thin rounds approximately 1/4-inch thick and bake in a preheated oven at 350°F for 15-20 minutes. Cool before serving.