Pistachio Crostini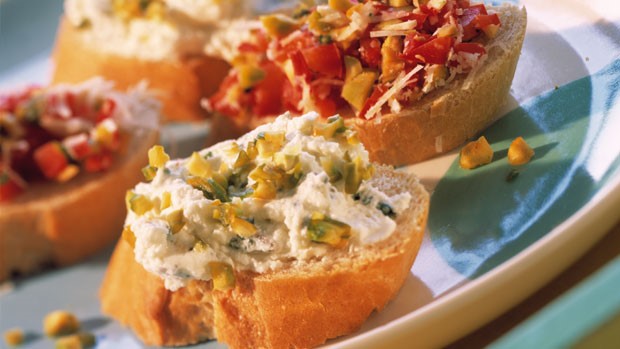 Yield
Approximately 3 dozen pieces
Ingredients
1 loaf Sweet French bread (baguette size)
½ cup Roasted salted American pistachios, chopped
1 tablespoon Minced parsley
Mediterranean Topping:
1 cup Bottled roasted red peppers, drained; or diced canned pimientos
4 ounces (1 cup) Parmesan cheese, sliced thin and crumbled
1 - 2 tablespoons Garlic, minced
1 tablespoon Dried rosemary, crumbled
¼ cup Olive oil
Chop peppers; mix with remaining ingredients.
Savory Cheese Topping:
8 ounces Cream cheese, softened
8 ounces Goat cheese
1 - 2 tablespoons Garlic, minced
1 teaspoon each Dried basil and thyme
Combine all ingredients and beat well.
Instructions
Cut baguette into ½-inch slices.  Spoon topping on bread, then top with pistachios.  Place on cookie sheet.  Bake at 400° F. for 10 minutes or until heated through; sprinkle with parsley.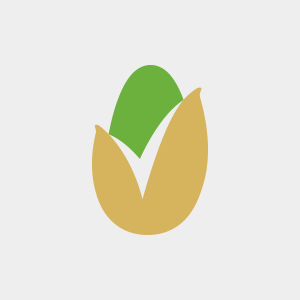 American Pistachio Growers (APG) is a non-profit trade association representing over 800 grower members in California, Arizona, and New Mexico.