Pistachio Crusted Salmon
By Harris Ranch Resort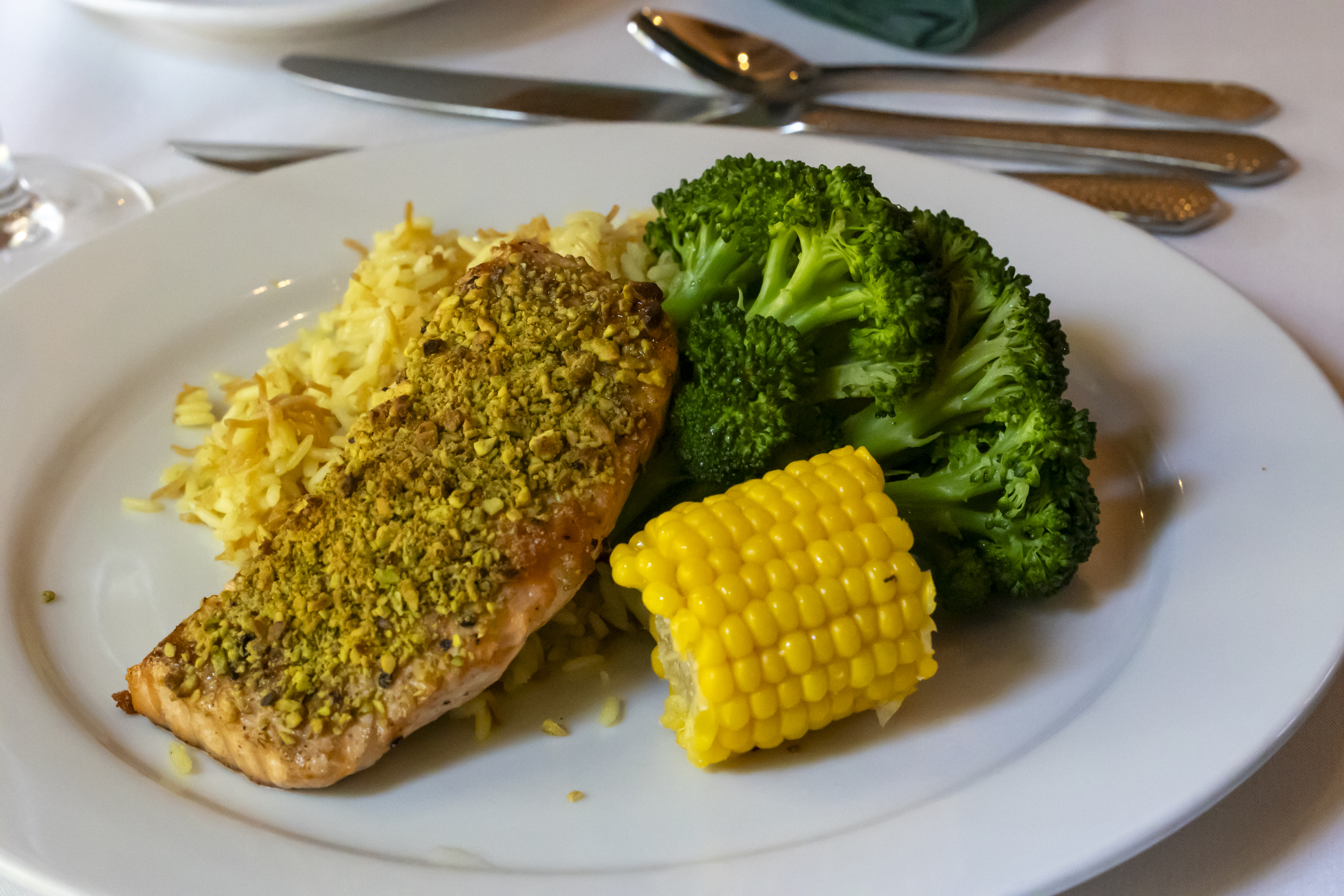 Yield
2-3 servings
Ingredients
4 oz Pistachios, raw, shelled
16 oz Salmon, fillets, divide into two pieces
2 oz Butter, salted
1 tsp Dill, fresh, chopped
1 Lemon, zested and juiced
Salt to taste
Pepper to taste
Oil as needed
Instructions
Place pistachios in a food processor and pulse until coarse crumbs form. Add lemon juice, lemon zest, and fresh dill into softened butter, and blend until well combined. Season the salmon with salt and pepper and set aside.
Heat a little oil in a nonstick skillet over medium-high heat until hot and shimmering. Cook the salmon until golden about two minutes. Carefully flip the fillets and reduce the heat to medium. Continue cooking for two more minutes. Remove the salmon and press one side of the salmon into the crumbed pistachio. Place on ovenproof pan, pistachio-side up. Bake salmon in the oven at 350°F (175°C) until it reaches an internal temperature of 135°F (57°C) and the pistachio crust has browned. Place on your favorite dish and top with a small spoonful of the butter mixture. Serve with your favorite side dishes. Here are some ideas:
Toppings – You can enjoy it with the dill & lemon butter - delicious - or top it with a sauce such as hollandaise sauce, smooth tomatillo avocado salsa, herby pesto sauce, silky lemon garlic aioli, or a simple lemon butter sauce.
Vegetables – Sauteed or grilled asparagus, stir-fried vegetables, or charred grilled broccoli are great choices.
Salads – Serve the salmon with summer salads like Caprese salad, tangy Greek salad, or creamy cucumber salad.
Starches – Roasted potatoes or rice are classic options, and cauliflower rice or potato salad are also great choices. 
Pro Tip:
A common recommendation for salmon is that it is done when it flakes easily with a fork, but it is also easy to overcook it this way. The ideal internal temperature for moist and flaky grilled salmon is no more than 135-140 °F / 57-60 °C. For best results, use a thermometer to ensure perfectly cooked salmon and check the internal temperature every couple of minutes:
Medium rare – 125 °F (51 °C)
Medium – 130 °F (54 °C)
Medium well – 140 °F (60 °C)
Let the salmon rest for five minutes before serving, as the internal temperature will rise a few degrees while resting.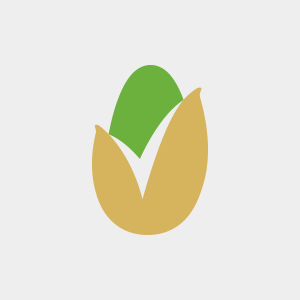 American Pistachio Growers (APG) is a non-profit trade association representing over 800 grower members in California, Arizona, and New Mexico.