Pistachio High Energy Bars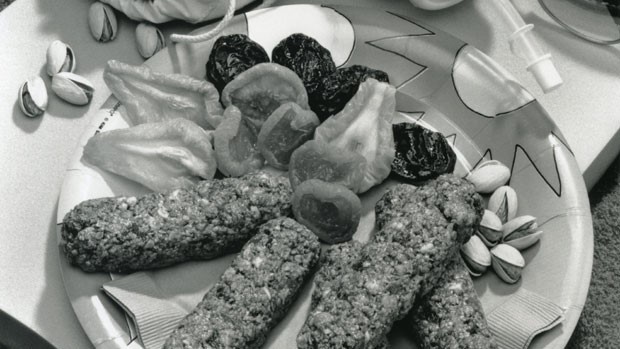 Yield:  8, 2 ounce bars.
Ingredients
2 cups Natural American pistachios
½ cup Honey
¼ cup Brown sugar (packed)
4 cups Whole grain, vitamin-supplemented cereal flakes
½ cup Mixed diced dried fruits
Instructions
Grind half the pistachios in food processor or a portion at a time in electric blender. Coarsely chop remaining pistachios. Combine honey and brown sugar in saucepan and heat, stirring, until mixture comes to boil. Let bubble 15 to 30 seconds then turn into large mixer bowl. Add ground and chopped pistachios, cereal and fruit; beat or mix until well combined. Shape ½ cup firmly packed portions into bars, pressing with oiled fingers (it should be sticky). Wrap each bar individually in plastic wrap.