Power Pistachio Bars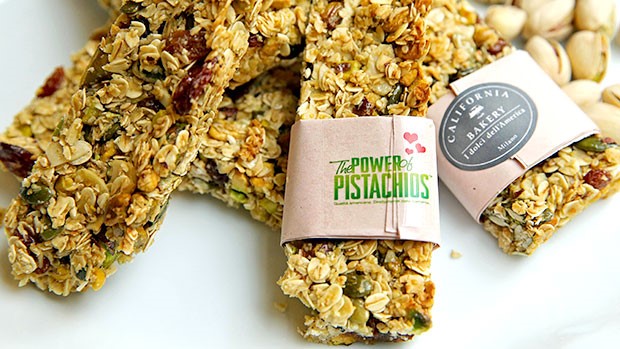 Yield
12 bars
Ingredients
1¼ cups Oats
¾ cup Pistachio grain (finely process shelled unsalted pistachios into granules)
⅓ cup Almond slices
½ cup Raisins, packed
6 tablespoons Honey
4 tablespoons Pumpkin seeds
1 tablespoon Sesame seeds
2 tablespoons Maple syrup
Instructions
Preheat oven to 325°F. Line a baking pan with parchment paper.
Stir together the dry ingredients (oats, almond, pistachios, raisins, pumpkin seeds, sesame seeds) until well mixed. Add the honey and knead with hands until all is well mixed. Spread the dough over the paper-lined baking pan; press to evenly distribute the dough.
Cover the dough with baking paper and hand-press again. Remove the baking paper and put in the oven 325 °F for 10 minutes; dough should still be moist. Cool, and cut into bars.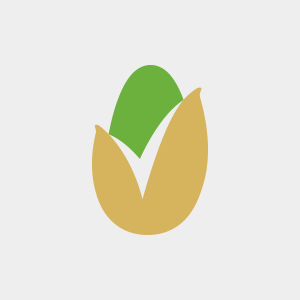 American Pistachio Growers (APG) is a non-profit trade association representing over 800 grower members in California, Arizona, and New Mexico.