Summer Cucumber-Melon Salad with Roasted Pistachios and Feta
By Sandra Schumann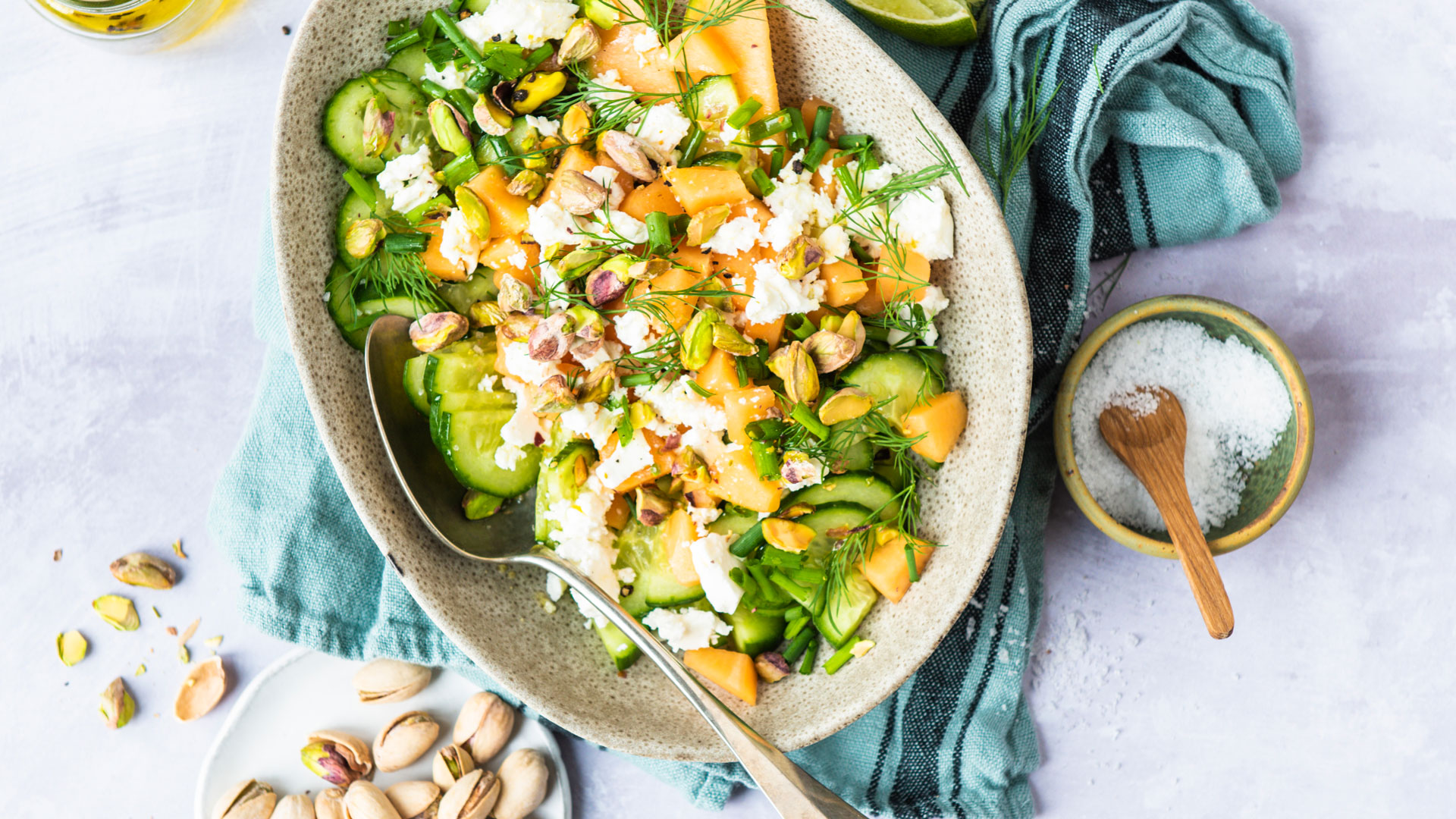 Prep Time: 15 min
Yield
2-4
Ingredients
1 cucumber (250g)
½ cantaloupe melon (400g)
1 handful roasted and salted pistachios, shelled
50g feta cheese
½ bunch dill and chives
For the dressing:
½ Lime
20 ml olive oil
1 crushed garlic clove
Salt and pepper to taste
Instructions
Squeeze lime and add juice to oil, garlic, salt and pepper and mix together.
Wash the cucumber and cut into thin slices. Remove seeds from melon, and peel and cut into small cubes. Roughly cut the pistachios and crumble the feta with your hands. Wash and dry the herbs and chop finely. Mix all ingredients in a bowl. 
Remove garlic clove from the dressing and add to salad.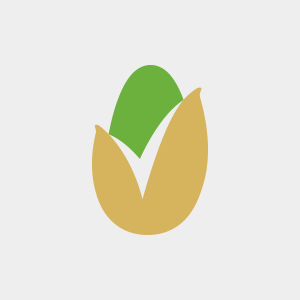 American Pistachio Growers (APG) is a non-profit trade association representing over 800 grower members in California, Arizona, and New Mexico.